Game On: wine to drink with deer, grouse & pheasant
On delivering some wine to a customer in rural Perthshire recently I was thanked by being handed a large heavy Tesco bag with a hairy bone sticking out of the top.  Inside was a whole leg of roe deer.  Getting the leg home and scaring my partner out of her skin with my bloodied hairy offering I proceeded to casserol it simply and went to dig out a suitable bottle of wine to enjoy it with.  I chose a Valtellina Cinque Stelle 2002 from Nino Negri which had been ignored for far too long, it went beautifully.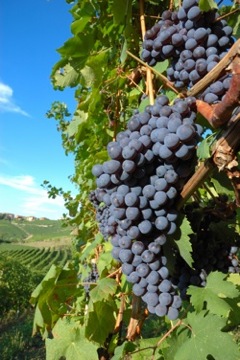 The wonderful aged characters of this 100% nebbiolo (the grape that makes Barolo and Barbaresco) from Piemonte in North East Italy complemented the rich gamey flavours of the hung roe deer perfectly and the crisp acidity served to balance the flavours so the combination of very flavoursome wine and food wasn't too overpowering.
I find the pairing of sometimes very rich earthy characters of well-hung game birds with classics such as Burgundy and good aged Rioja works a treat as these wines can have a funky, earthy farmyard flavours of their own and interesting woody notes from the extended ageing in oak barrels.  Try a Gran Reserva Rioja as this must be aged in oak barrels for at least 2 years and another 3 years in bottle before being sold, most of the best Gran Reservas will be a lot older.
Pinot noir is, like nebbiolo, a naturally high acid grape variety and you don't have to buy Burgundy to have a great pinot and game matching experience.  Try a pinot noir from New Zealand especially from the Martinborough and Central Otago areas; the dark hedge-row fruit, juicy cherry and sometimes earthy rhubarb flavours go wonderfully with grouse.  If it's a well-hung pheasant try a good classic red burgundy with a bit of age as they tend to be more mushroomy and gamey in their own right.
If you prefer to drink white wine with game birds then I'd recommend a good oaked chardonnay from Burgundy or North Italy, or a dry Pinot Gris from Alsace; these are both full-flavoured whites and goodones will have a rich oily texture that will complement the juices and seasoning of well-cooked game.
Remember there are no rules with wine; if you enjoy a big Aussie shiraz then give it a go, wine is about enjoyment and you shouldn't feel you have to drink a specific wine with a certain dish, no matter how snotty the sommelier is!
Related posts