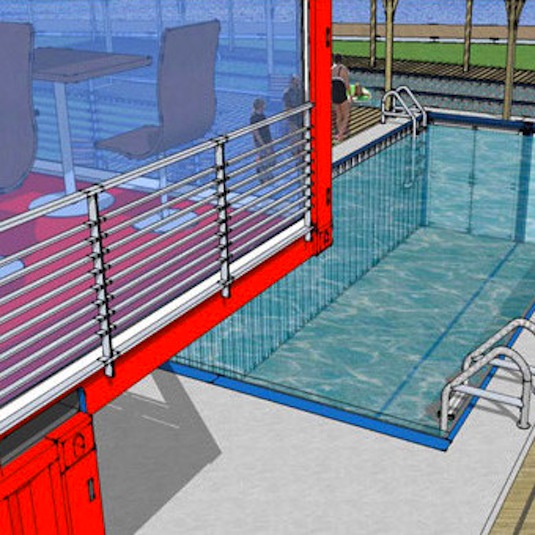 Pictured above is an artist's impression of Granton-Sur-Mer, an ambitious proposal for the redevelopment of a derelict, medieval walled garden in Granton in the north of Edinburgh. The Granton Community Partnership, which is seeking to purchase the site for a small sum from City of Edinburgh Council, hopes the green development could attract over 250000 visitors and create new jobs for the area.
There are three elements to the proposal: an artisan village made from sea containers and with a turf roof; a pop up lido and beach cafe next to Granton beach and an international garden festival modelled on successful Chaumont Festival in France's Loire Valley.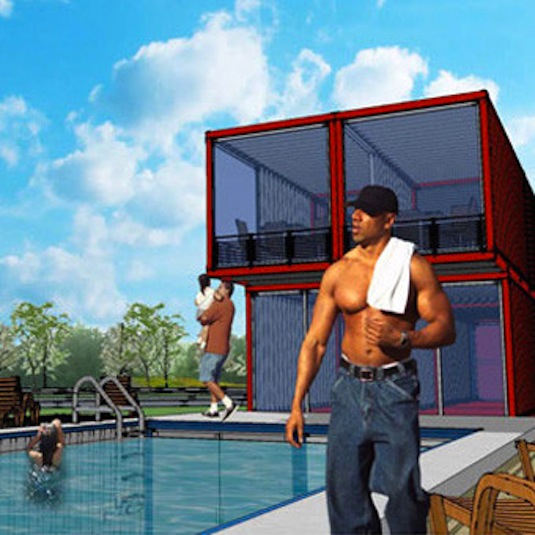 The artisan village would comprise up to 150 north facing studios and would be an affordable rental option for artists, individuals and micro businesses.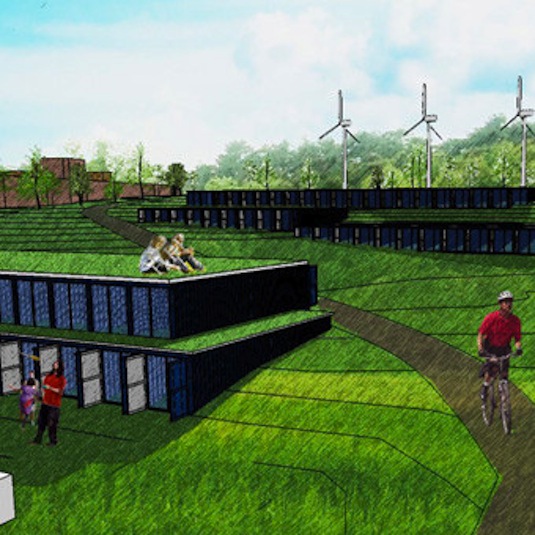 The Partnership has National Lottery funding to carry out a community consultation process. Those involved include JUMP (Joined Up Master Planning), AiA Architecture, CLU (Community Land Use), landscape architect Liz Dorian and Elliott and Co (consulting engineers).
City of Edinburgh Council already has plans to sell the site for redevelopment and an online petition and social media campaign have been set up to challenge this move. For more information, visit granton-sur-mer.co.uk.