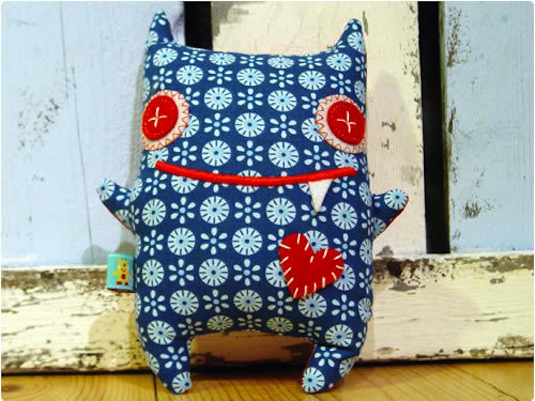 Like all the best ideas Cut Out and Keep is very simple. An online community for making and sharing step by step craft tutorials, it currently features nearly 50000 projects.
The site started out in 2003 as a sort of scrapbook cum blog run by Scottish Computer Art and Filmmaking graduate Cat Morley.  As she posted examples of her personal craft projects she began to receive emails from people who wanted to know how to make the items or were eager to show off their own creations. Cat began including readers' items and tutorials until, with partner and fellow Scot Tom Waddington, she decided to develop a fully interactive site. Cut Out and Keep was launched in 2007 and a thriving online community was born.
The site has gone from strength to strength featuring tutorials on all sorts of crafts including DIY costumes, jewellery, furnishings and fashion. There is also a lively blog and forum and, more recently, a magazine called Snippets.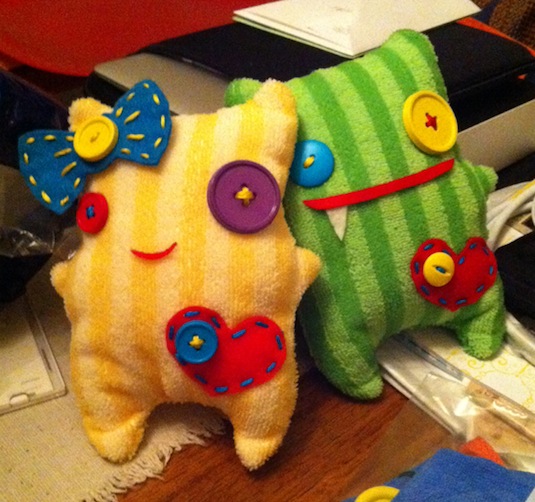 So, if you should find yourself in a crafty mood, why not have a browse, post your own ideas, show off things you've made or have a shot at someone else's project? As these little monsters show, even with step by step instructions, some ideas take on a life all of their own.