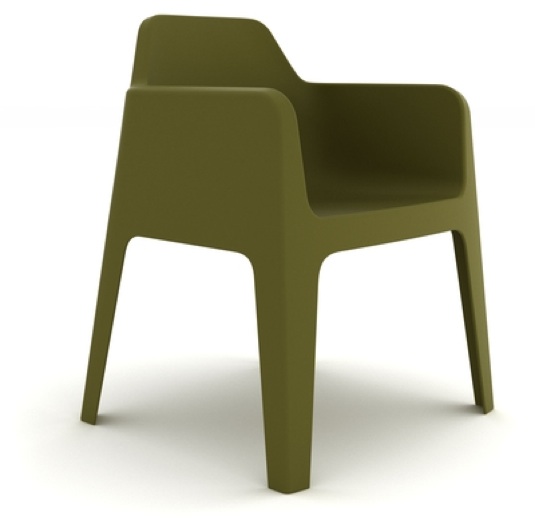 Plus stackable armchair in green, £69 from Dwell
Since our feature on affordable garden seats on 5 May British company Dwell has launched some modern, stylish and inexpensive outdoor furniture so we've featured the best in the range. Southsea Deckchairs are also mentioned with the wideboy deck chair and their more expensive teak cruise chair. Finally, we featured two benches from Fermob, a French garden furniture company that provide a really wide choice of colour options for furniture, with delivery times that reflect a painted to order service. There are stockists in the UK that sell the benches, and keep some colours in stock; it looked like Primrose London had the lowest prices. For those living in France the full range looked even more enticing.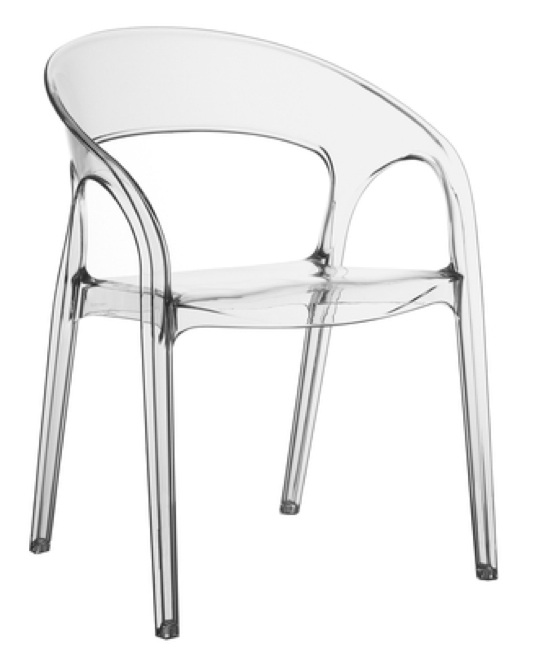 Gossip stackable armchair in clear, £95 from Dwell.
Tatami stackable armchair in red from Dwell, £69.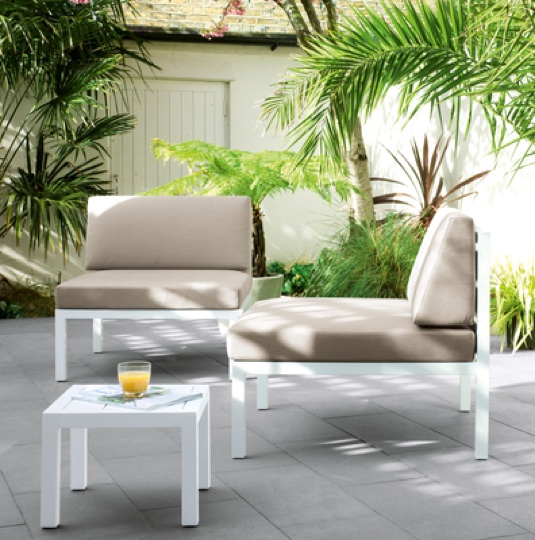 Pictured above, Solis single armless unit £299 from Dwell.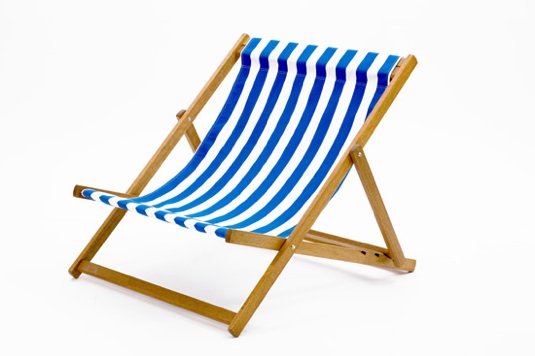 Above: Wide Boy Deck Chair £113, big enough for two, and below, the Italian Cruise Chair, £288 both from Southsea Deckchairs.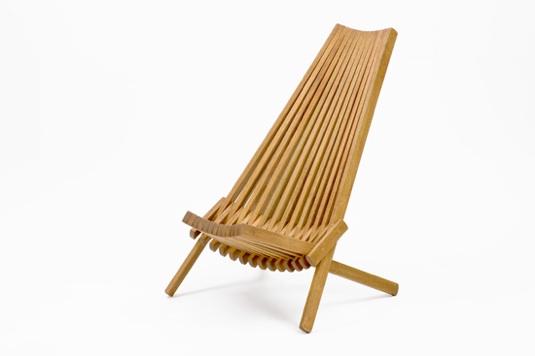 Luxembourg low duo armchair, £354.95 on left and Luxembourg bench in carrotte, £279 both from Fermob.