Typifying the trend for exquisite micro hotels is Escondrijo in Vejer de la Frontera. With just three rooms, the hotel is a beautifully renovated house in a cobbled lane, its oldest parts dating back to the Moorish era. The rooms are lofty and gorgeous and there are lots of little details such as ancient wooden doors, cloistered walkways, a galleried courtyard, candle lit stairways, woodburners and hammocks, to add to the place's charm. In each room French doors open on to private terraces which make the most of the stunning views across Vejer and the valley below. Delicious homemade breakfasts are served in your room and, while there are no dining facilities, Vejer's many restaurants and bars are all within strolling distance.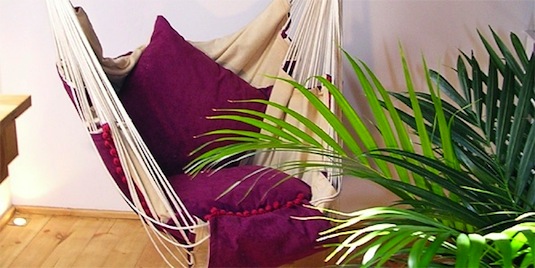 Vejer de la Frontera is a fantastic little town which, as you approach, rises above you, bright white and dazzling, like something out of a storybook. There are some stunning beaches within a few miles and lots of outdoorsy activities like windsurfing and horse riding available near by. Scruffy but appealing Cadiz is less than hour away as is sherry mecca Jerez de la Frontera. Seville is a couple of hours drive but is quite an effort for a day trip, especially as Escondrijo seems to demand that you do little more than eat, drink, sleep and maybe stir yourself to take an evening saunter around the old town's cobbled streets.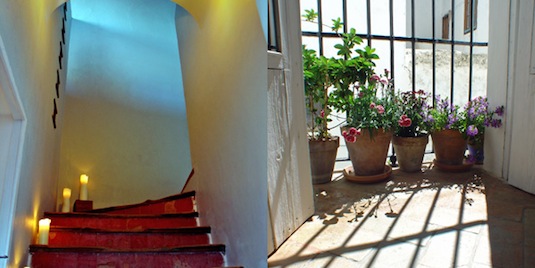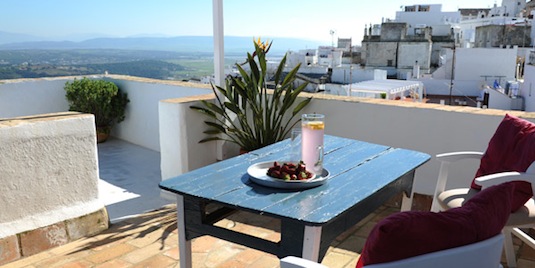 Prices start at 115 euro per room in high season and there is an option to rent the whole house for 2400 euro per week. The nearest airport is Jerez.