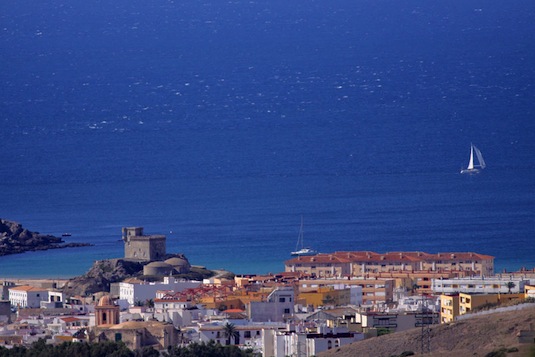 Just 14 km from Africa, where the Mediterranean meets the Atlantic, is the old fishing town of Tarifa, one of the most southern most points of Andalusia and indeed Spain. It's a funky, shambolic little town with hipster surf dudes wandering around within ancient castellated city walls and shops selling kite boarding gear situated next to traditional Spanish tapas bars.
With its expansive, wind-hammered beaches, Tarifa is the surfing, kite boarding (and possibly friendship bracelet) capital of Europe. Narrow, jasmine festooned cobbled streets wind between white painted buildings and open onto little squares where visitors and locals seems to co exist quite happily in the many cafes. Peering through deepset doorways into cavern like interiors you are as likely to spot cold beers being served across a zinc linked bar as a stout old lady in an apron sweeping her stone flagged kitchen floor with a twig broom.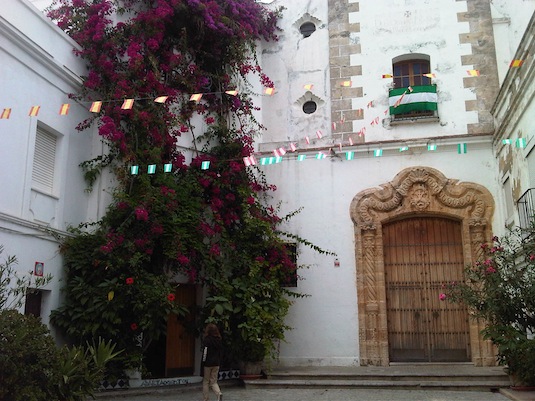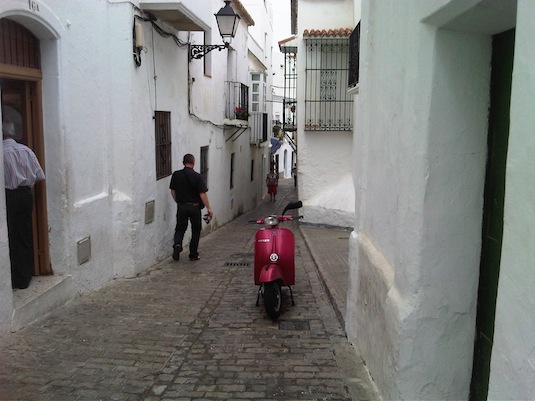 With a mental soundtrack of Joni Mitchell playing on a loop in your head, it's fun to wander around the compact town centre drifting in out of shops selling leather goods, beautiful cakes and bread and arty souvenirs. The magnificent church of San Mateo, crammed into the middle of town, is also worth seeing. While you can easily get a flavour of the place in a day, there are plenty of hotels and hostels for a longer stay as well as lots of hastily built self catering holiday apartments that ideal for those who just want somewhere to crash between hitting the waves and the bars.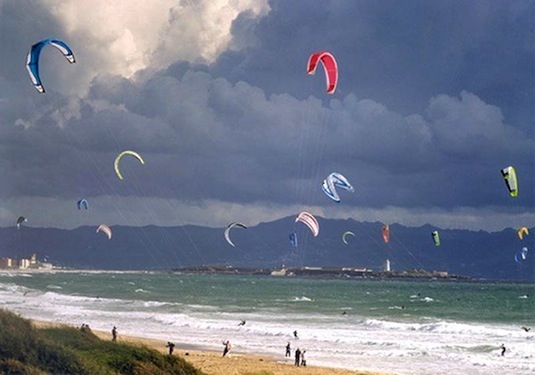 The nearest airport is Jerez although Malaga and Seville aren't that far.