Heartbroken at the the thought of the thick, richly fragranced oak of old whisky barrels being sold for firewood or, worse, sent to landfill, Jackie Dunsmuir and her team at Recycle Fife have created Barrel Crafted, a unique range of furniture and home accessories which includes cabinets, candleholders, benches, wine racks, stools and even birdhouses.
The idiosyncratic collection, handcrafted to last in Lochgelly, is inspired by the contours and hues of the original barrels and the resulting pieces are not only one-offs but retain a gorgeous, subtle scent of the good Scots whisky once held inside.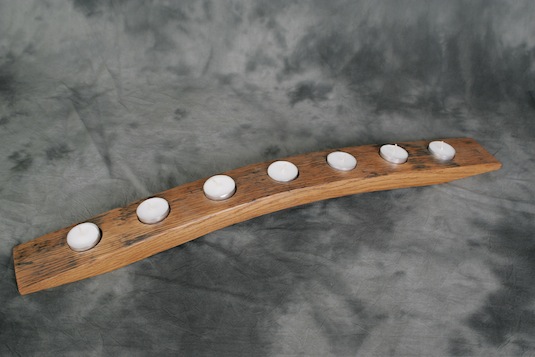 Barrel Crafted is currently available direct from Recycle Fife or through Ebay, although further outlets are planned: prices vary but are extremely reasonable. You can have a piece customised to suit your requirements or even commission something entirely bespoke.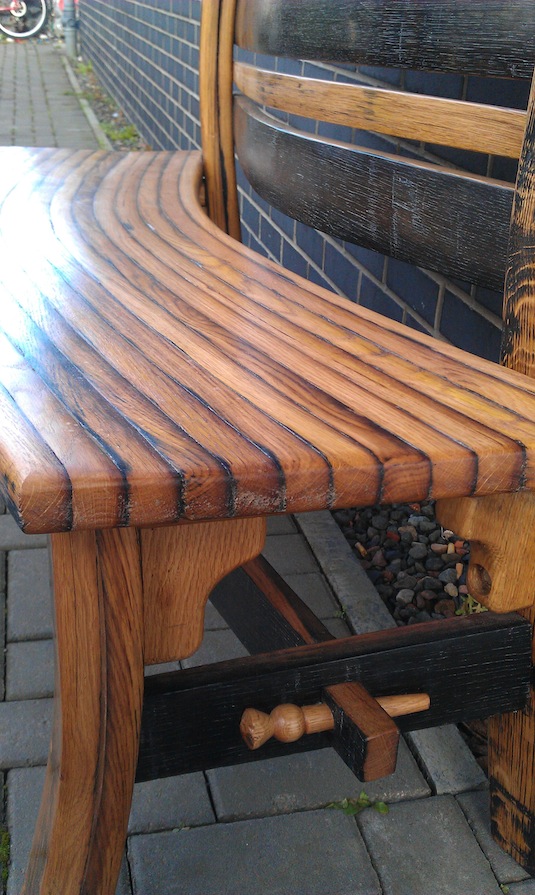 Every part of the barrel is used with the designers and craftsmen making the most of the naturally varying colours and original cooperage marks. Even the wonderfully aromatic shavings are sold for the smoking of meat and fish.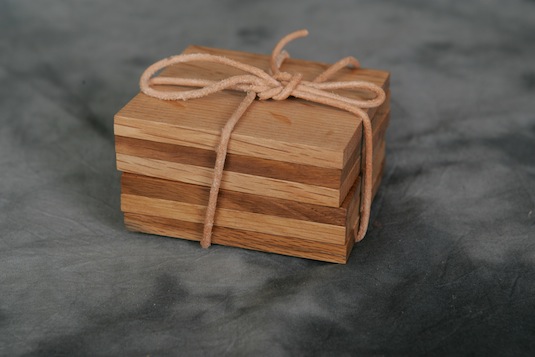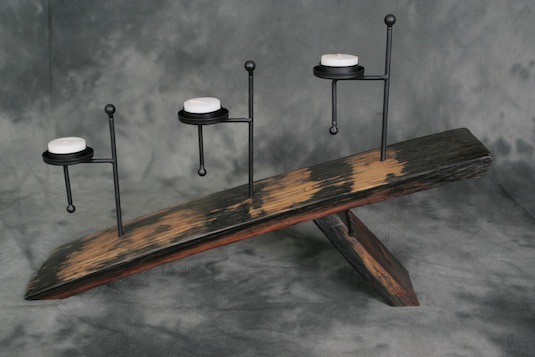 It's great to think of the journey some ancient oak went on from tree to whisky barrel to elegant piece of furniture or, as in the case below, right back to being a perch for the birds.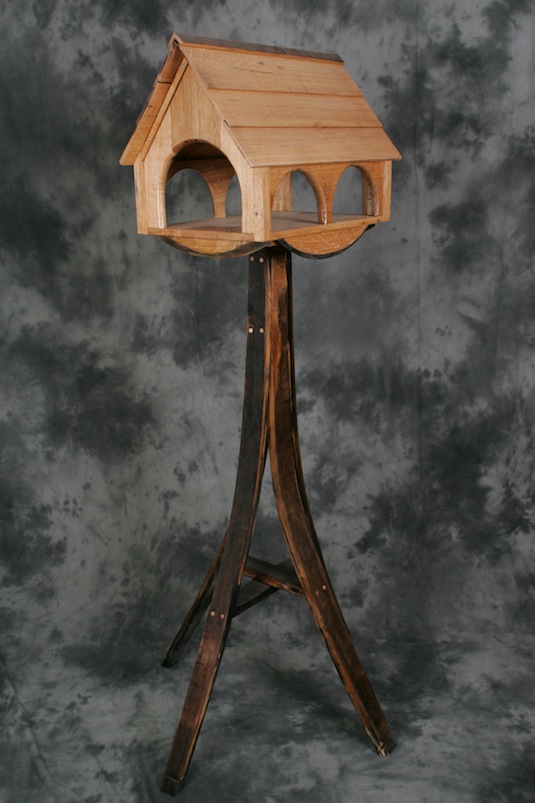 Recycle Fife is a social enterprise based in Lochgelly, Scotland. Its aim is to minimise waste, avoid landfill, promote recycling and provide jobs and training in the local area.