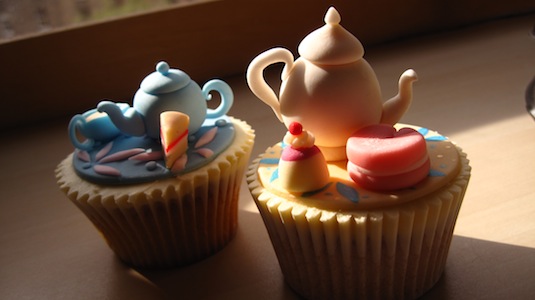 It sometimes seems as if the humble cupcake has become the art medium du nos jours. Check out these creations from Cakes by Lyndsey: you don't know whether to eat them or enter them for the Turner Prize.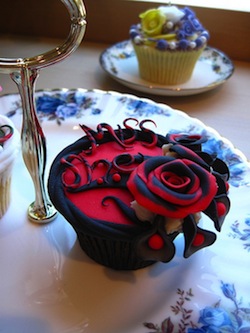 A graduate of Gray's School of Art in Aberdeen, Lyndsey is now based in Edinburgh. She is much in demand for events and special occasions and delivers boxes of spectacular, themed cakes as the perfect ending to a dinner party. The selection below was apparently made for a 'high-heel-wearing-librarian-karaoke queen'.
If you fancy having a go at decorating cupcakes yourself (word of warning: they won't look like these!), Lyndsey runs classes which cost £30 for 2 hours and of course you can take your efforts home with you.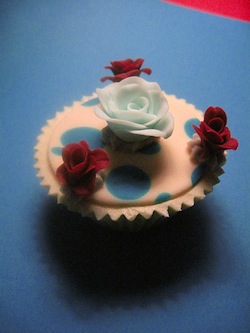 Lyndsey is among the exhibitors taking part in The Market, a new design led market taking place in The Grassmarket, Edinburgh on 17 December.