We fell for these sweet little birds, with their washing machine copper wire legs and reclaimed textile bodies, last week at The Pittenweem Arts Festival. At only £10 each, they were flying out of the shop on tiny felt wings.
Jill Kitson is the artist and maker behind the Fife based label Clootielugs. A graduate of the Royal Scottish Academy of Music and Drama, these days Jill loves to sew using vintage fabrics and has created a charming collection of handmade products.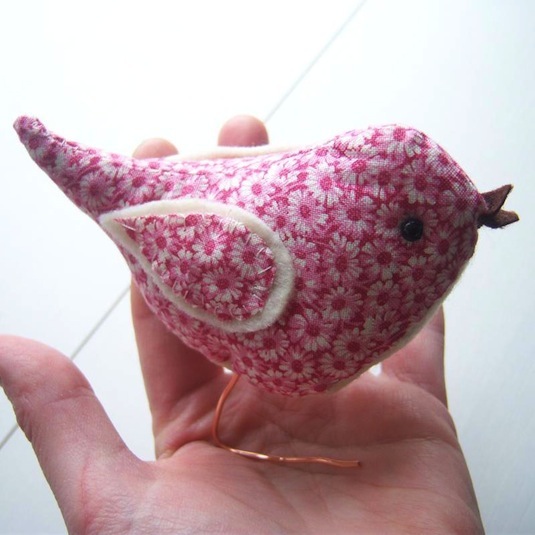 As well as the birds, the Clootielugs range includes jar lanterns with hand illustrated fabric shades, quirky little bird embroideries and rabbit doorstops.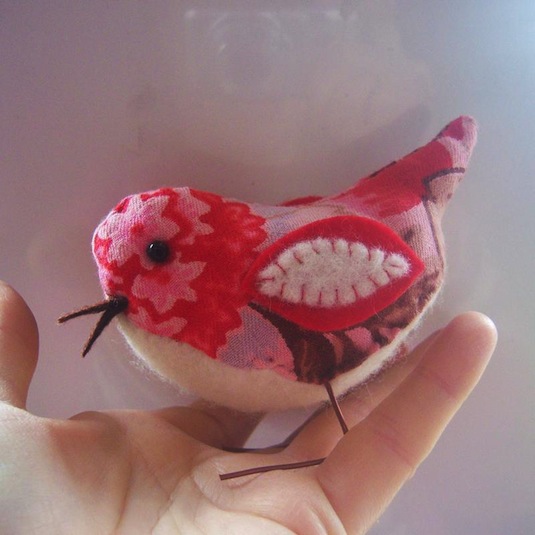 You can catch Jill's birds and her other creations at Funky Scottish in Pittenweem, Eero and Riley in Edinburgh and from the Clootielugs shop on Folksy. She will also have a stall at The Arches Emporium Glasgow on 20 August.