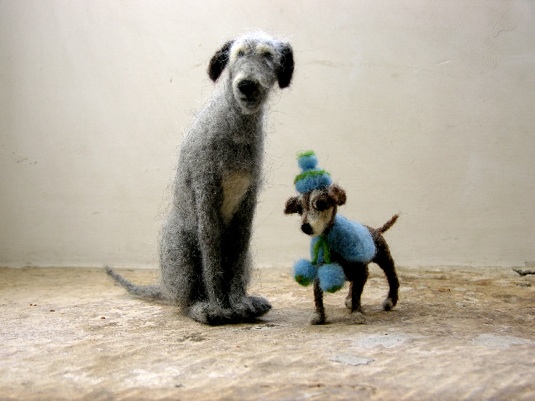 Brad Pitt has phoned about them, Pete Townsend owns them and their first exhibition was an instant sell out.   These brilliant felt wool dogs are the creation of Domenica More Gordon, an East Lothian artist who trained at Central Saint Martins College of Art & Design in London and used to be the american west coast editor for British Elle Decoration.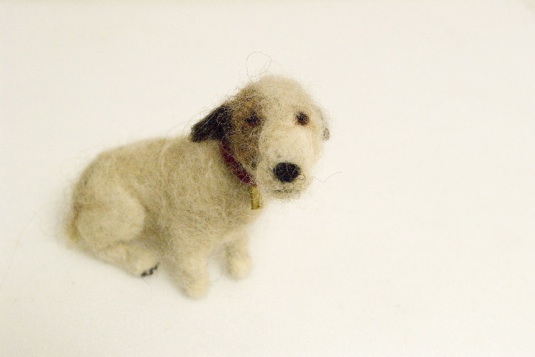 It all started when Domenica and a group of friends decided to learn a new craft technique so they could make a product to sell in aid of Mindroom, a charity that helps children and adults with learning difficulties, including autism and dyslexia.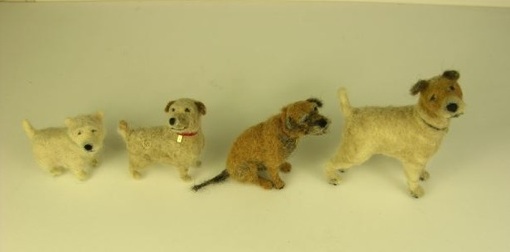 After Domenica's first sell out exhibition at The Work Shop in Edinburgh, the dogs were featured in World of Interiors and that's when enquiries from all over the world poured in. Three quarters of the dogs have been sold to buyers in New Zealand, Australia and the US.  The dogs' story goes on:  there's a book in the offing and even talk of an animation.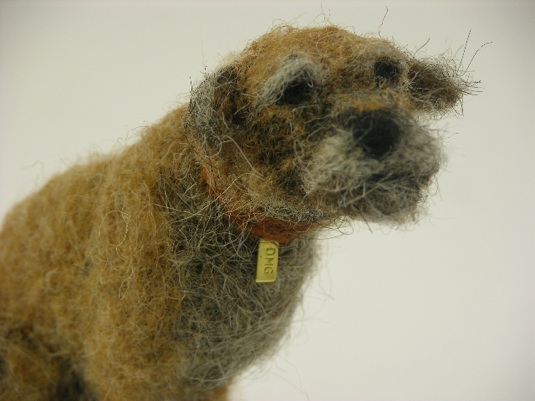 The transformation from a ball of felt wool into dogs with individual expressions and bags of personality is nothing short of miraculous.  The price tag, £145 to £550, reflects the time and skill that goes into making the sculptures: Domenica starts with a sketch from a photograph and then each dog takes at least three days to make. The Work Shop in Edinburgh still has some kits available for the more skilled to make up themselves but for the rest of us, Avocado Sweet will bring news of her next sale.