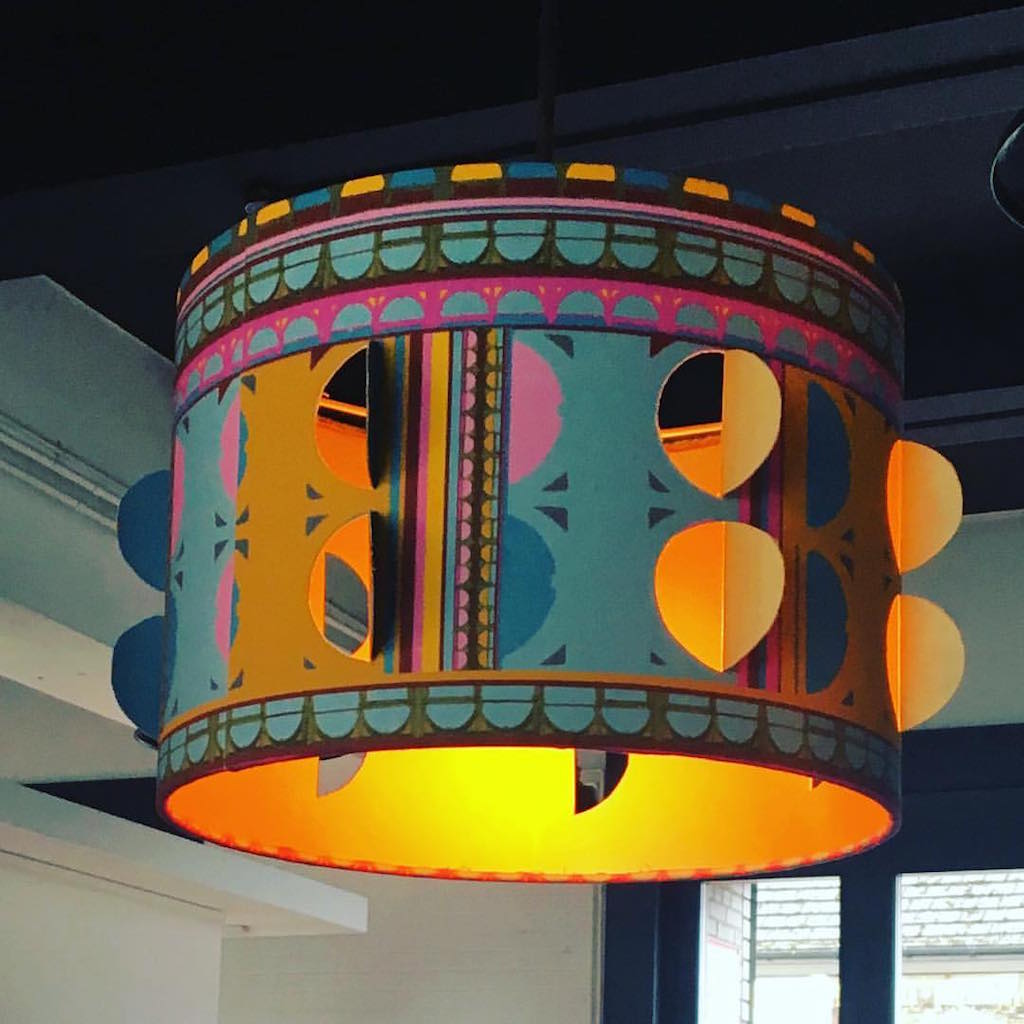 From 5-30 April, Fire Station Creative's own in house textile designer, Claire Christie, will display her latest work in their cafe in celebration of local architecture.
'My studio here at the Fire Station Creative looks out over the rooftops of Dunfermline and it has been this skyline, its patterns, shapes and rhythms that have inspired this new collection of printed textiles.' says Claire who studied printed textiles and surface pattern at Glasgow School of Art . As well as designing, she currently runs sewing classes at the old fire station.
Claire explains:'Dunfermline's architectural wealth grew up out of linen production, it has such a diverse and rich heritage with buildings intact from many different eras. I have drawn inspiration from grand buildings, such as our wonderful City Chambers, to everyday working buildings such as the butchers on the High Street. It is my hope that people will 'look up' more and appreciate our lovely town with all its architectural diversity.'
This project was made possible by a Visual Artist & Craft Makers Award, a program of funding through Fife in association with Craft Scotland.
'The outcome of is a collection of printed fabrics and papers which have been developed into interior and fashion accessories.'