Very taken with this perky self portrait by Eleanor Allen Moore one of Scotland's many overlooked woman artists of the early 20th century.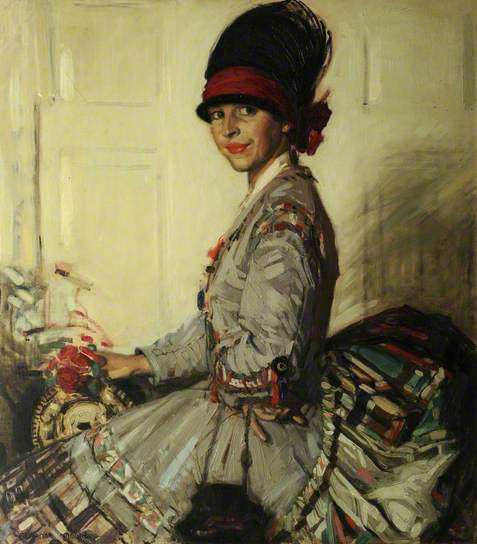 Eleanor Allen Moore was originally born in County Antrim. A minister's daughter, she attended Kilmarnock Academy in 1902 and later went to the Glasgow School of Art. After graduating she couldn't afford a model so posed for herself in her early paintings. For the oil painting above, The Silk Dress, she dressed herself grandly in silk. In 1922 Moore married Robert Cecil Robertson, the son of a Kilmarnock house painter and decorator and another former pupil of Kilmarnock Academy. Robert became a doctor and was appointed Public Health Officer with Shanghai Municipal Council in 1924. Eleanor continued painting, producing watercolours of the Chinese people, and was also popular as a portrait painter in the expatriate community. It's fascinating to think about Moore and her husband exploring the countryside around Shanghai, as they apparently did, in their houseboat.
Eleanor and Robert stayed in Shanghai until the outbreak of the Sino-Japanese war in 1937 when they moved to Hong Kong. After World War II Eleanor returned to Scotland where she died in 1955.  These days she is often included in the group of artists known as the Glasgow Girls.