Photograph by Jesko Malkolm Johnsson-Zahn
Here are some seductive curves to welcome you to Georgia. Usually this kind of statement architecture is reserved for city centre galleries but this is the Sarpi border customs checkpoint through which visitors from Turkey travel to Georgia. Located at the shore of the Black Sea the building was designed by Berlin architects, J. Mayer H and completed at the end of 2011. With cantilevered terraces, the tower is used as a viewing platform, with multiple levels overlooking the water and the steep part of the coastline. In addition to the regular customs facilities, the structure also houses a cafeteria, staff rooms and a conference room.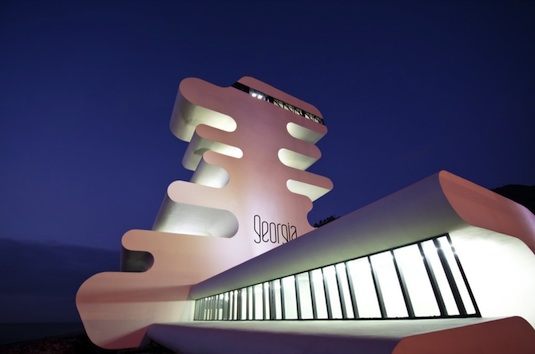 Photograph above by Beka Pkhakadze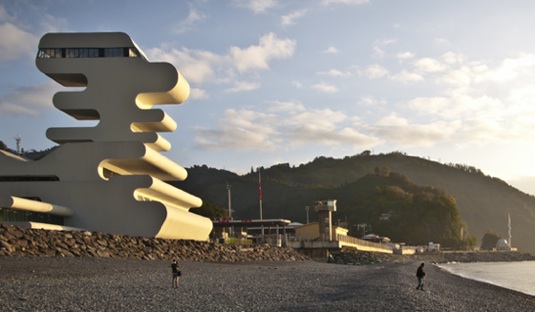 Photograph by Jesko Malkolm Johnsson-Zahn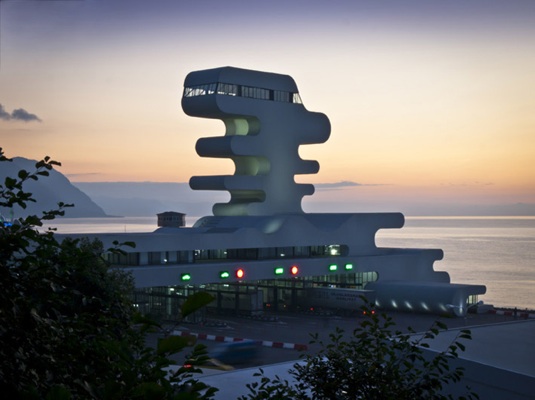 Photograph by Jesko Malkolm Johnsson-Zahn
In western Europe the only news reported about Georgia is when it is in conflict with Russia:a more positive note is the fantastic new architecture being commissioned by the country. Below is a new but tiny airport designed by the same architects and completed in December 2010. The airport is part of Georgia's ambitious plans to develop tourism in Mestia. The beautiful medieval town with its stone defensive towers is part of UNESCO's list of World Heritage Sites and is also famous as a ski resort.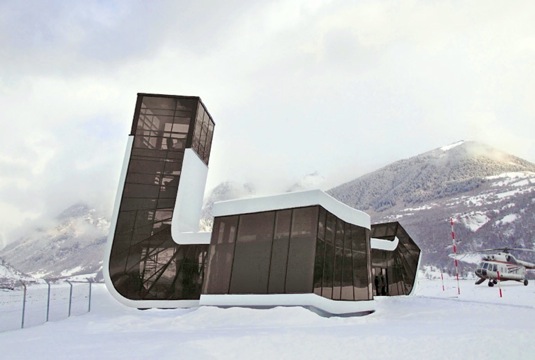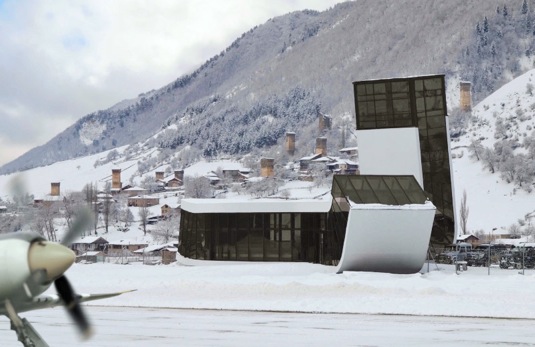 Below is The Bridge of Peace in the Georgian capital, Tbilisi. Designed by Italian architect Michele de Lucchi. and finished in 2010.
There's clearly much more to Georgia than conflict.