Paul from Reuben's Wine Store gives us the low down on gin. The store will be hosting a gin tasting at The Bruery, Dunfermline this Thursday, 22 January.
Shaken, not stirred! ……. ….
There's something very British about Gin, not just because of London Dry or the links with Imperial rule in the far-east but the way it's been ever present in our society for so long and across so many social spectrums. In Ian Fleming`s 1953 novel Casino Royale, James Bond asks for a dry Martini. "One in a deep champagne goblet three measures of Gordon's, one of vodka, half a measure of Kina Lillet. Shake it very well until it's ice-cold then add a large slice of lemon-peel. Got it?" Gin`s popularity, since that classic novel, has never been greater. Scottish infused gins in particular are leading the way. No more standard London style gins but innovative handcrafted gins using locally sourced botanicals which make them stand out from the crowd. Gin has never been sexier than it is today. There exists a raft of cool names and sleek bottles each filled with aromatically complex aromas and flavours using a range of obscure, ancient, peculiar and fascinating botanicals. From Peels, and herbs to roots and barks, leafs and spices. Today's mixologists favour gin above all other spirits as the basis for great cocktails, here is a couple we think worth trying.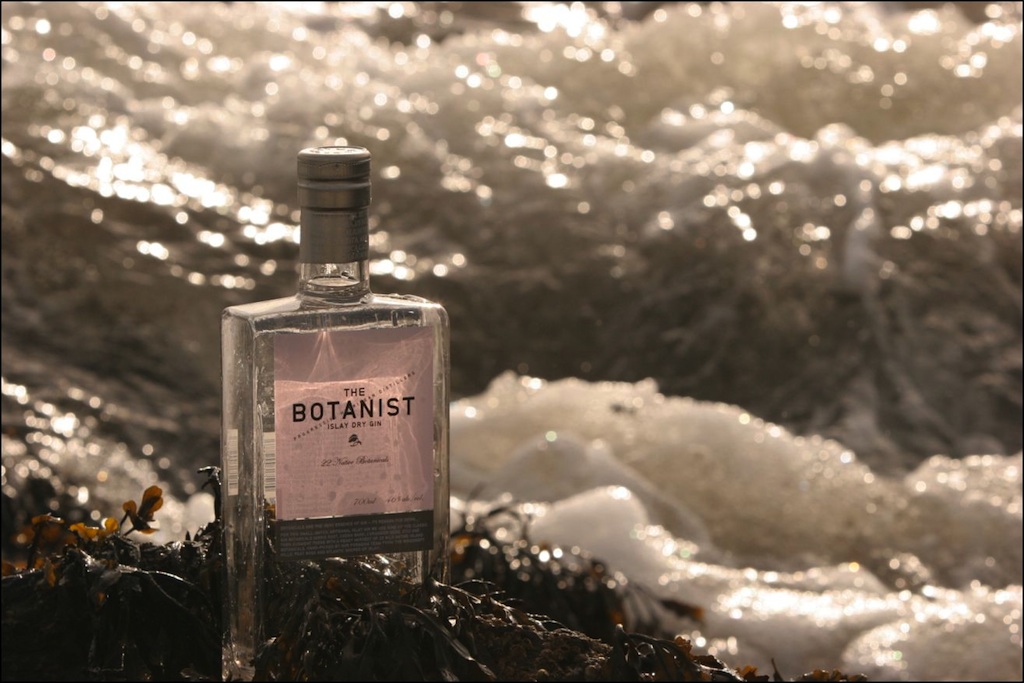 The Botanist, Islay Dry Gin  46%                                                                                     £37.99
The Botanist is a limited edition gin produced by the Bruichladdich distillery based in Islay. The distillery is renowned for it`s malt whisky production and this 'Islay Dry Gin' is very much a product from of Islay, as they have sourced 21 out of the 31 botanicals used from the island itself, including Juniper, Apple Mint Birch leaves, Bog Myrtle leaves, Chamomile (sweet), Creeping Thistle flowers, Elder flowers, Gorse flowers, Heather flowers and Hawthorn flowers. The palate is very dry and clean and is enhanced by adding 'Fever-Tree' Indian tonic water and a slice of lime.
Citadelle Gin – France        44%                                                                               £31.99                     
In the heart of Grande Champagne, Cognac, noble pot stills make some of the world's finest Cognac. However, these copper pot stills are unused for 6 months of the year due to the strict AOC laws that allow the distillation of Cognac to occur only between October through to March. Alexandre Gabriel owner of the famous Pierre Ferrand Cognac and a keen gin fan himself, decided to do something about it. He set about convincing the BNIC to allow him to use the stills to distil gin. Now, Citadelle is the only gin to be distilled in a gas fired Cognac copper pot still, which produces a rich spirit with enough complexity and character to hold the nineteen botanicals. Each botanical adds a little extra dimension and creates a gin with a unique style. So, if you are looking for something different this weekend, why not try this classy gin.
We are hosting a Gin tasting at The Bruery on Thursday 22nd of January, 7pm – 9pm, tickets cost £20 per person. For more information and to book a place call 01383 747757.