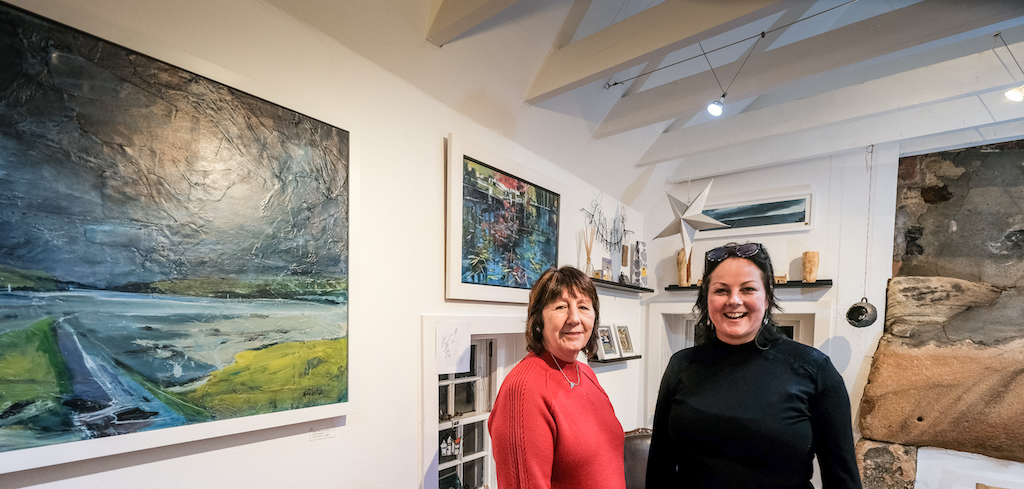 An exhibition inspired by the Japanese Garden at Cowden near Dollar has opened at the Greengate Gallery in Culross. The series of paintings are by local artist Janice Headrick (pictured left) and complement a collection of silver jewellery created by Greengate Gallery owner, Lindsay Marchant (pictured right). Lindsay's jewellery is inspired by the oriental lily pad, synonymous with Japanese garden design.
Lindsay said: 'In 1908, two women, Taki Handa and Ella Christie came together to create something beautiful from their love of Japanese garden design. I hope these two incredible trail blazers would be pleased that, over one hundred years later, another two women have come together to honour this important Scottish and Japanese connection'.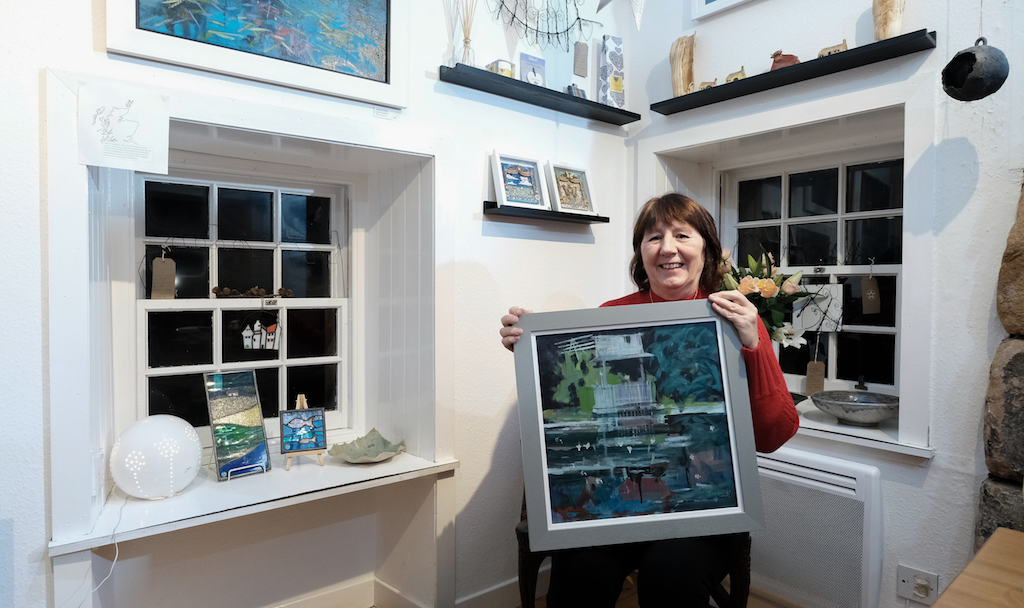 The garden closed to the public in 1955 but has recently undergone three years of intensive restoration.  Designed by a Japanese woman, Taki Handa it was described in 1925 by Professor Jijo Suzuki as 'the most important Japanese garden in the Western World', the garden consists of several acres of Japanese influenced landscape with a perimeter path around the small loch. There is an additional twenty acres of woodland walks and home baking in the tea rooms as well.
The Japanese Garden, Woodland Walks and Tea Room are open Wednesday – Sunday until 21 December although December opening is weather dependent.  1st November 2019 – 21st December 2019 (10.30am – 3.15pm) last entry 2:30pm. Price for adult entry is £6.
The gardens will then re-open in early March 2020.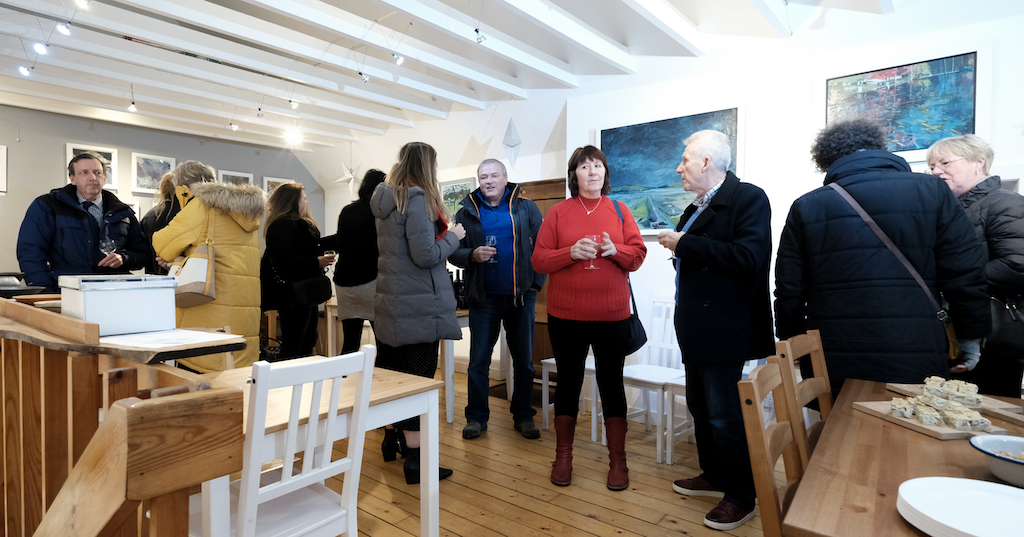 Gallery photos by Jim Payne.