Mary, of Mary's Milk Bar in the Grassmarket, Edinburgh, graduated from ice-cream university.  Naturally, Italy tops the University league tables when it comes to making ice-cream and Mary Hillard, originally from Yorkshire, studied at the prestigious Carpigiani Gelato University in Bologna. However,  childhood visits to milk bars in Scarborough and Whitby – both of which are still open today – provided the inspiration for the Edinburgh store.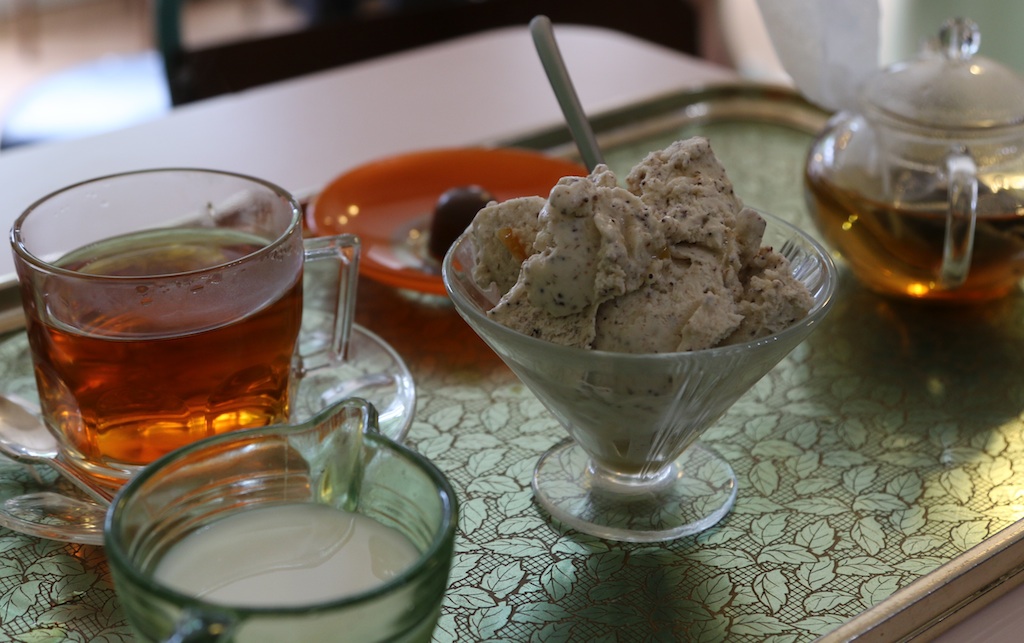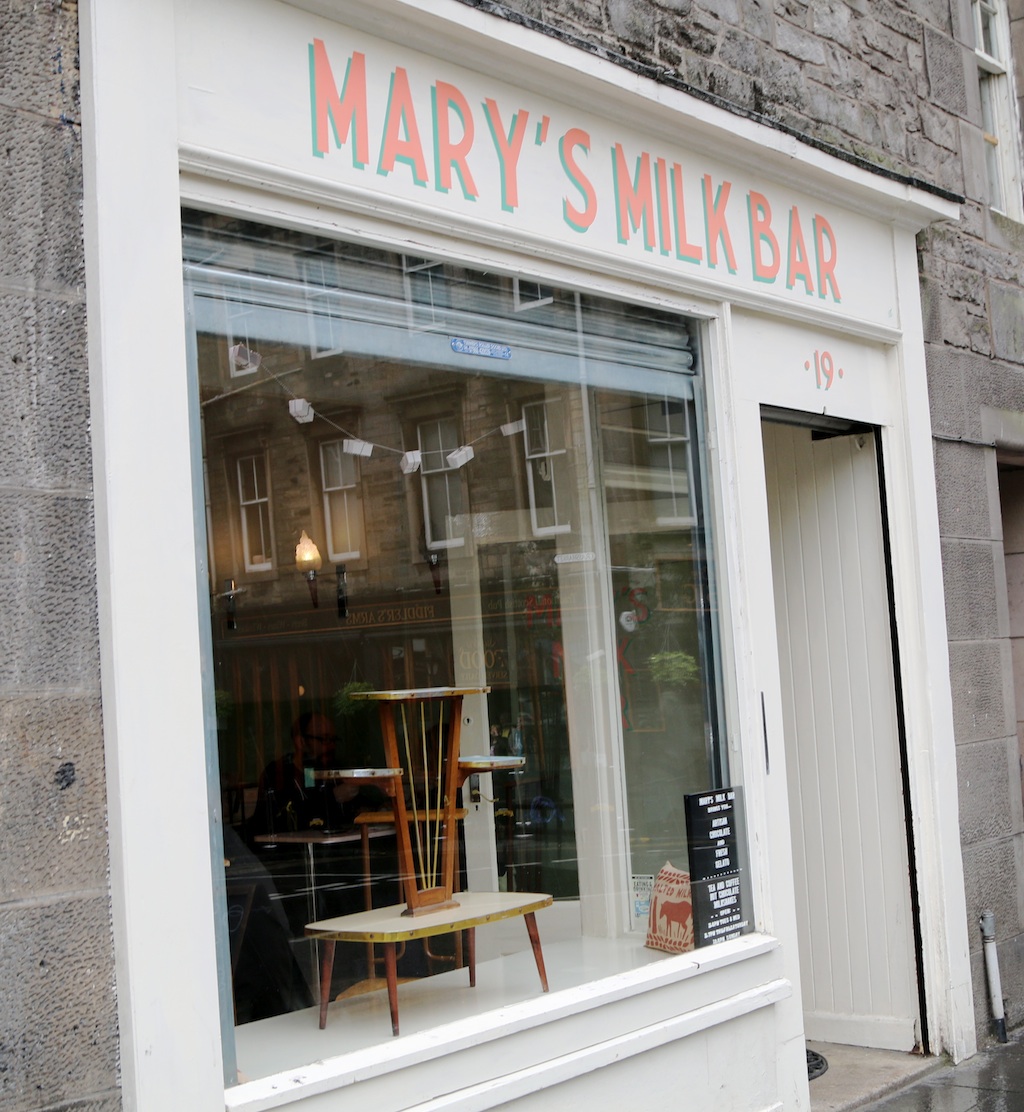 Mary has introduced the Milk Bar theme with some style – the tiny Deco interior with vintage icecream cone light fittings is complemented by the presentation – tea, coffee, icecream and chocolates all served on beautiful vintage trays with pretty sundae dishes and glass teapots.
Salted caramel is the most popular flavour. Other flavours such as pear and chocolate make guest appearances every so often. There is a range of fresh home-made chocolates – Mary worked as a chocolatier for five years and then opened the Milk Bar in July 2013 – like many during the recession she started her own business sooner than originally planned.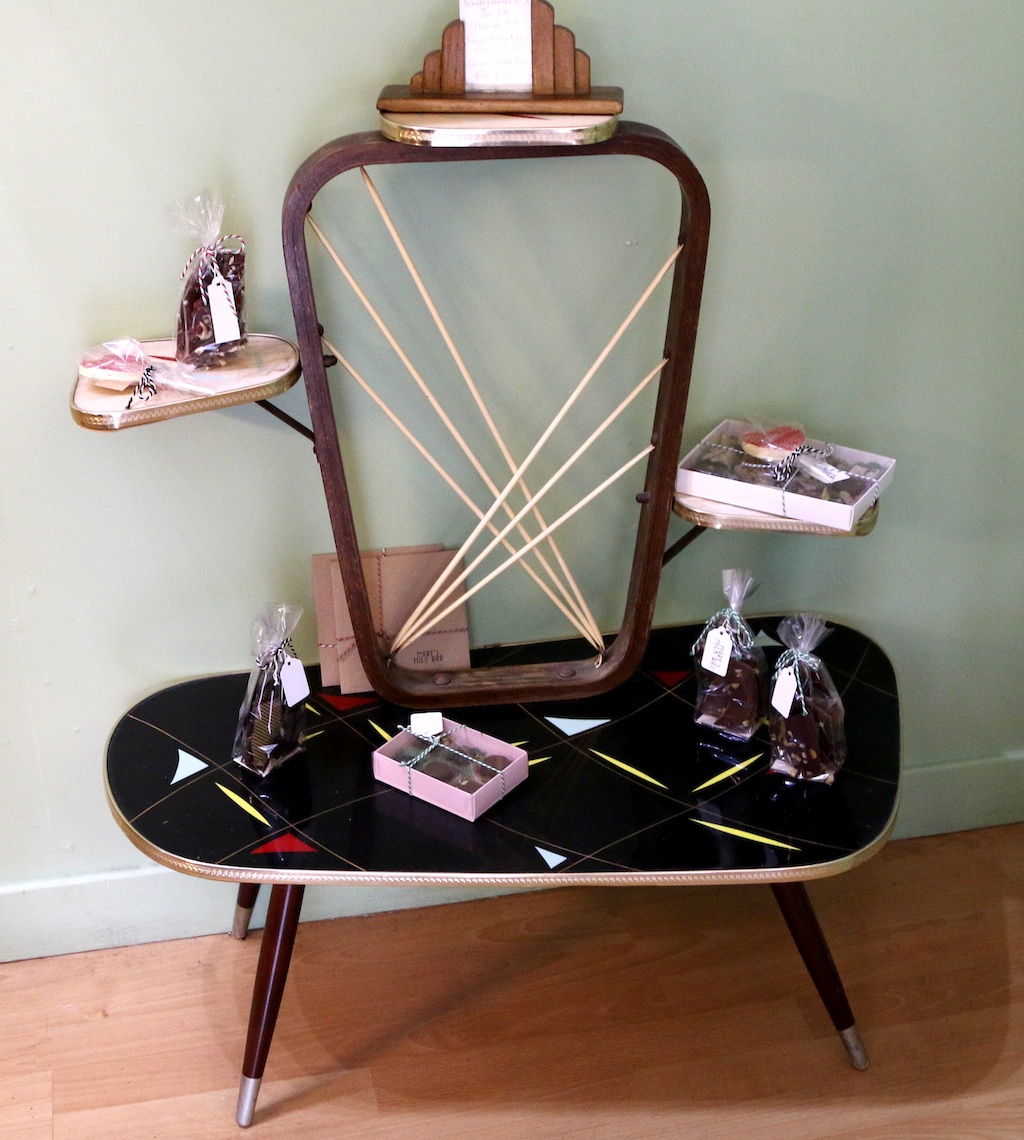 For some it might all seem a bit too nostalgic but it's still worth remembering that National Milk Bars were supported by the government to nourish the population after the world wars.
In any case, Mary's Italian alma mater would be proud of their graduate's ice-cream.
Below, Mary Hillard of Mary's Milk Bar, 19 Grassmarket.