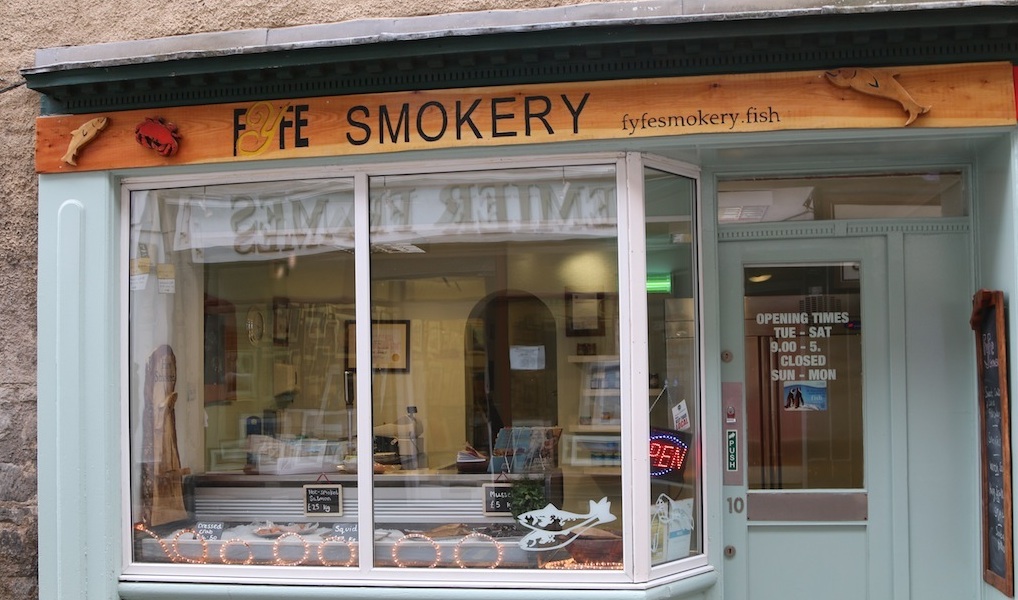 Today, Elaine Hardie from Fyfe Smokery in Dunfermline brings Avocado Sweet readers her latest recipe.
This really simple dish works well for both salmon and trout.  Salmon is mostly farmed nowadays, and therefore it is sustainable and has no impact on wild fish stocks. It is more affordable than ever, so is ideal for a dinner party when feeding a crowd. Try doing this recipe in one whole side of fish for the wow factor!

Orange Crumb Salmon – serves 6
100g fresh breadcrumbs
3tbs olive oil, plus extra for greasing
Finely grated zest and juice of one large orange
6tbs chopped fresh parsley
6 boneless skinless salmon fillets
1kg new potatoes
4tbs mayonnaise
Preheat oven to 180C/Gas 6. Mix together the crumbs, oil, orange zest, half the parsley and seasoning.
Put the salmon fillets on a baking sheet, lined with greased foil. Press the orange crumbs onto each fillet so they stick. Bake for 15-20 minutes until the salmon is just cooked through and the topping is golden.
Meanwhile, cook potatoes in boiling water for 12-15 minutes until tender, then drain. Stir remaining parsley into mayonnaise and thin with a little orange juice. Serve the salmon with the potatoes and herb mayonnaise.