The inaugural Outwith Festival is now underway. Launched this morning at Fire Station Creative with a well attended event for Dunfermline BIDS members and other stakeholders, the festival is already attracting extensive media coverage and tickets for all festival events are selling fast.
Here's what is on today: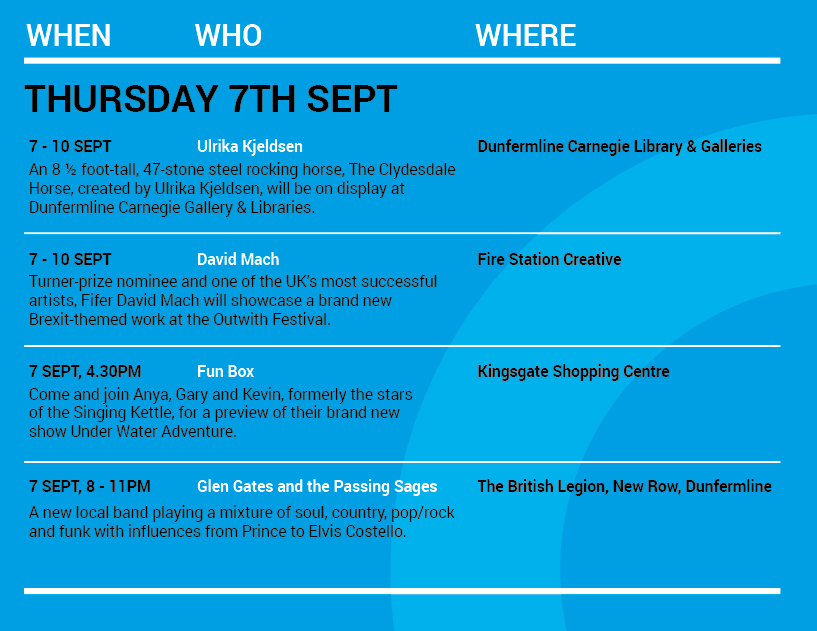 Tickets and more information here.