Dunfermline's Outwith Festival is back in September and includes a unique line up of masterclasses for writers. Up first on Wednesday 7th September is a laid back but stimulating writing workshop called Cut Out led by award winning writer and artist Fi Bailey. The session, in Abbot House Workshop, is an introduction to the cut-up technique of creating collage with words from an eclectic mix of text, including mid-century magazines and Victorian shopping lists. And it's a chance to play with scissors and glue!
Tickets for Cut Out here.
Also on Wednesday 7th at Abbot House is a chance to learn tricks of the trade from top flight comic writer Steven Dick, originally from Dunfermline and one of Frankie Boyle's key writers,. He leads a Comedy Sketch Writing Secrets masterclass, an event for anyone who has ever watched Chewin' The Fat, Smack The Pony, Little Britain or Limmy's Show and thought, I'd like to do that! No previous experience necessary, only a desire to create funny stuff!
Tickets for Comedy Sketch Writing Secrets here.
On Friday 10th September, Michael Lee Richardson comes to town to lead Queer Words  at the Fire Station, a creative writing workshop for LGBTI+ people and friends. Michael, who is a BAFTA Scotland award-winning writer and youth worker based in Glasgow, says 'With our queer eyes and imaginations, we'll explore, reclaim and reimagine the world through our writing. ' Michael has written prose, poetry and radio drama, and currently has film and television projects in development with Kindle Entertainment, Channel 4, Balloon, Projector Pictures, Tigerlily and Bombito.
Tickets for Queer Words here.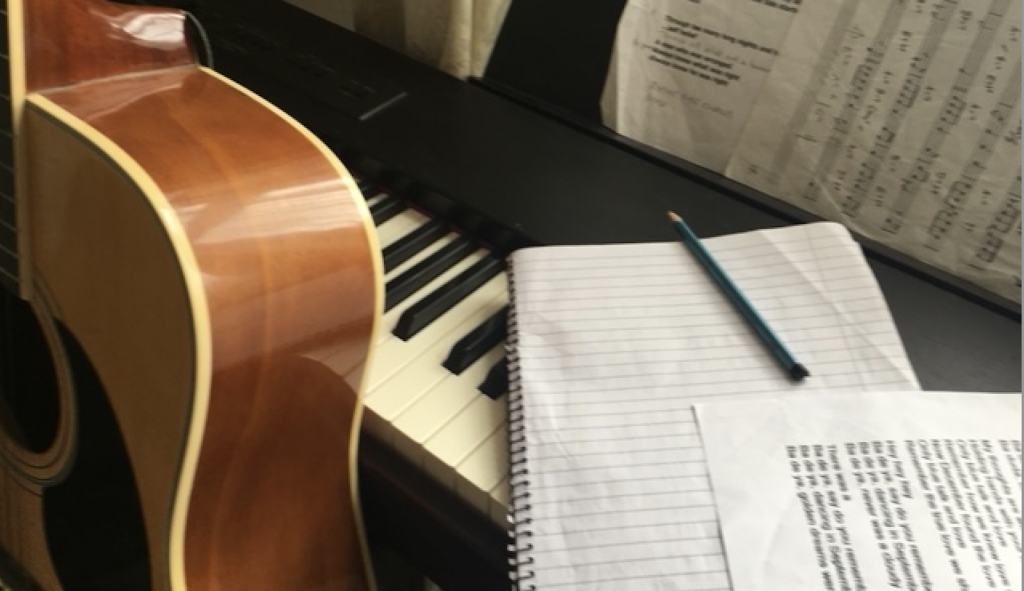 On Saturday morning, local songwriter and teacher Glen Gates leads a free Songwriting Workshop at Andrew Carnegie Birthplace Museum while in the afternoon DV Bishop, author of acclaimed historical fiction and creative writing lecturer, hosts a session to help you create Compelling Characters in your writing.  The hour long songwriting workshop for budding young musicians will delve into pop melodies, song structure and how to create your own sound while performance tips will help you take the audience with you, plan your set and engage the listener.  The event is suitable for 12-18 year olds and parents can grab a coffee in the museum café while waiting. The Compelling Characters workshop explores ways to conceive and build characters that capture readers' imaginations. Bring along a character for a story you are writing and learn how to balance psychological insights, narrative backstory and relevant research so that  your characters come alive on the page. 
Tickets for Songwriting here and for Compelling Characters here.
Writing fans should also look out for Kevin Gilday's spoken word poetry showcase on Friday 10th September at the Fire Station and for an entertaining appearance on Saturday 10th by Shaun Bythell, founder of Wigtown Book Festival and author of the brilliant Confessions of a Bookseller.
Tickets for Spoken Word here and for Shaun Bythell here.
For the complete Outwith Festival Line up, check out outwithfestival.co.uk and follow the festival on Instagram.