Dunfermline artist, Ross Forbes, who is now based in Dundee, opens his first ever solo exhibition at Fire Station Creative today.
Ross says, 'I was offered a place at Edinburgh College of Art in 1999. I quickly became ill and had to drop out. It was not until many years later in a moment of inspired madness that I picked up a brush again. I was working at BSKYB at the time, answering phone calls.  This quickly escalated to a desire to revisit University. I applied to Duncan of Jordanstone College of Art, where I studied Art and Philosophy, and my world completely opened up.'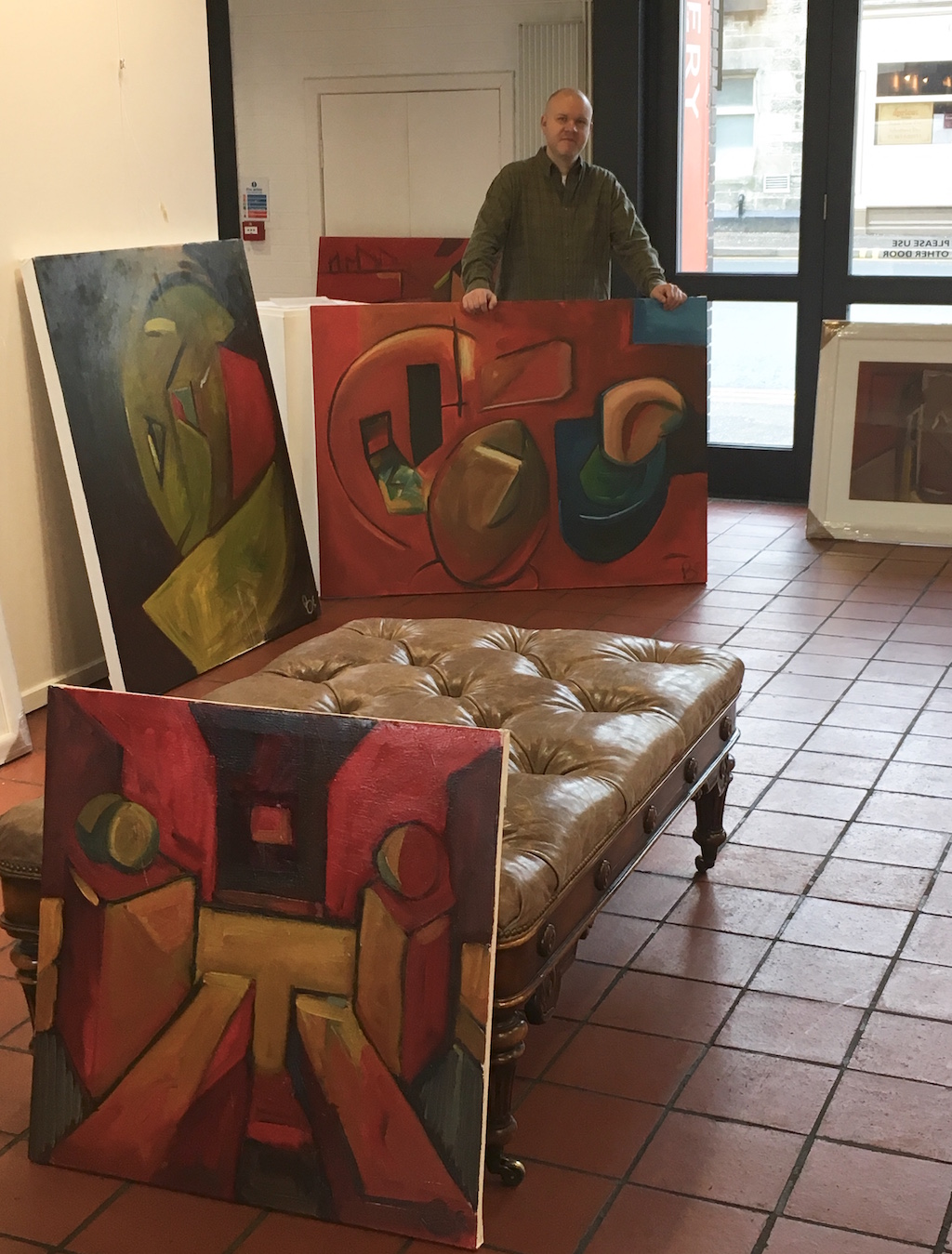 Gallery curator, Ian Moir says:
'I visited Ross' degree show and quickly identified him as one to watch. I believe it's not simply technical skill that constitutes an artist but their determination to deliver a coherent vision. This is something that came across in his work. I felt we should support him since there's an obvious, underlying depth to what he does.'
Ross explains: 'I would say it is a deeper look at our will to understand the things around us while also acknowledging that we cannot understand everything. It is our searching which gives us meaning, makes us who we are'.
The exhibition titled, 'Being Amongst Beings', will run from 9 February – 4 March 2018. Entry is free.