Now here's a challenge. Is it possible to buy all your Christmas presents locally? Many people might try to buy local the rest of the year but probably assume it can't be done at Christmas. In Fife, like many parts of the country, there are interesting shops, food and drink producers, artists, designers and makers that can help you with your Christmas list. Over the next couple of weeks Avocado Sweet will be bringing you a few festive Fife ideas to inspire your Christmas shopping. The list is by no means exhaustive and we'd love to hear recommendations from our readers.
Local Christmas shopping guide #1: festive drinks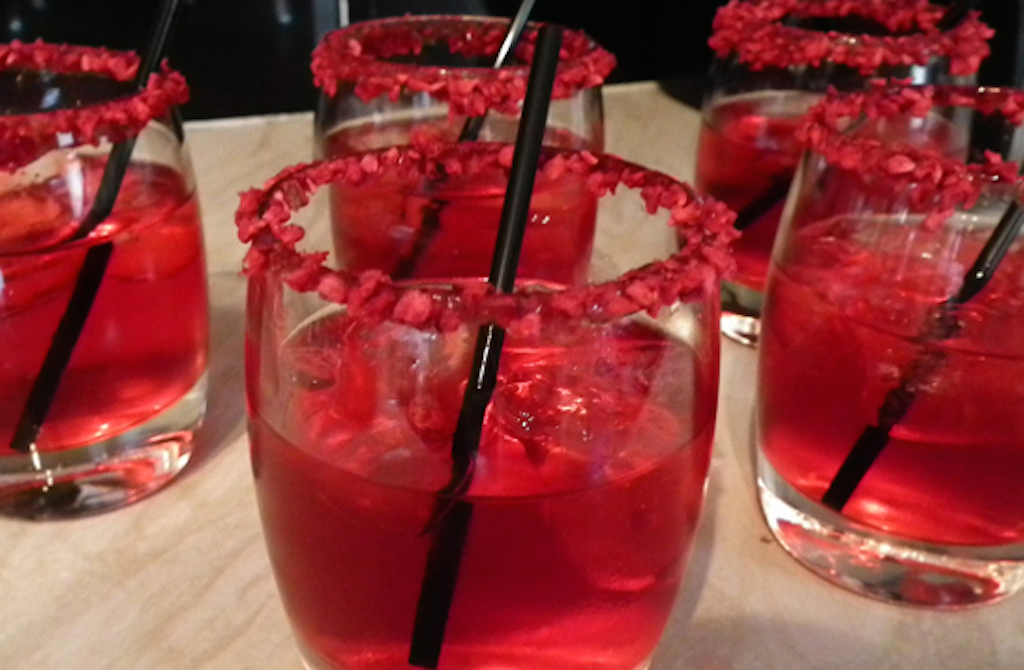 Our Christmas present column kicks off with drink, mostly alcohol, because you can buy a lot of it in Fife. Champagne may not be made in the Kingdom but Reubens in Dunfermline sell, and highly recommend Ruinart while L'Art du Vin, wine merchants in Charlestown sell Canard du Chene, a Decanter bronze winner.
If you'd rather give gin than champagne, Eden Mill Brewery & Distillery, near St Andrews is selling their 12 gins of Christmas and, although Edinburgh Gin is named after the capital and has a distillery in the west end, it still has a base and staff in Inverkeithing in Fife. One of the options is to give a present that lets your loved one make their own gin complete with personalised label and little tour of the small distillery – see their video below. The package costs £75 and lasts three hours.
All of the present suggestions above are fairly pricey with Champagne ranging from £35 so they're only for people you're really keen on. A less expensive option is sherry and Paul, the manager at Reubens Wine Store, can advise on their range of sherries and, even better, you could box the sherry with some vintage glasses from one of the local charity shops; CHAS in Eastport, Dunfermline often has a good selection of vintage glasses and china.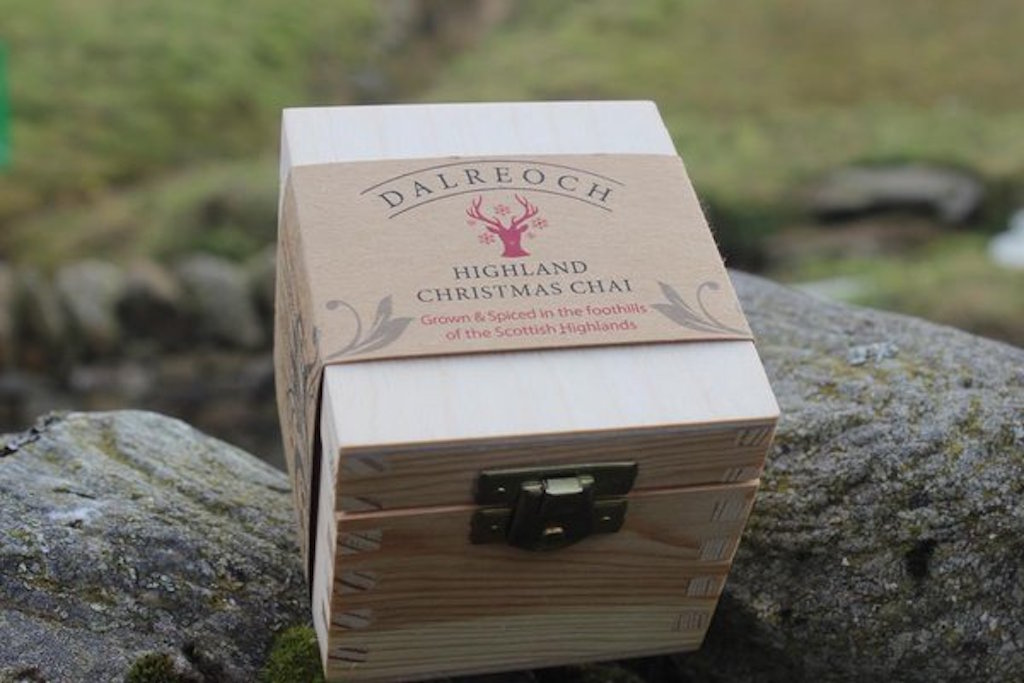 The china would go well with some tea from The Wee Tea Company, based in Dunfermline but building a huge international reputation. Their Breakfast Tea is £4.95 for 75grams and they're doing a Highland Christmas Chai which is boxed at £18.95.
Back to alcohol, and there's de Brus beer from The Bruery in Dunfermline, 3 bottles with a selection of the beers are sold in a presentation pack. And finally, this suggestion is not strictly Fife but Livingston. The Vintage Cocktail Party will happily come to houses in Fife and host a vintage cocktail party for you. The price is £20 a head for 5 cocktails but with a minimum number of 10, you need a friend of a loved one to host so that you can buy just their ticket as a Christmas present I guess…
Coming soon – local food, art and craft, home and interiors and fashion and beauty ideas for Christmas.