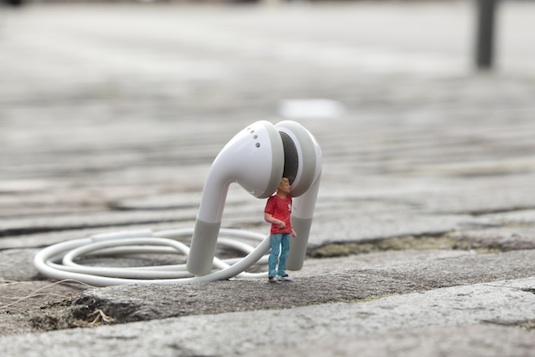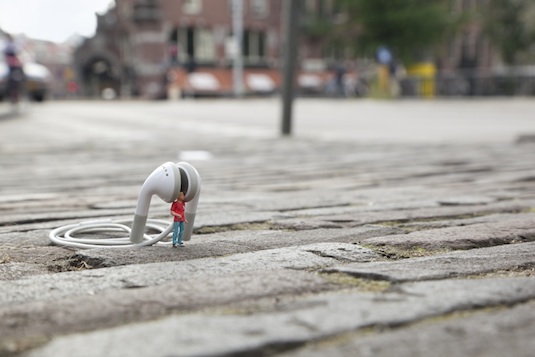 If you tend to look down rather than where you're going, you may already have seen Slinkachu's work. He has been abandoning little people on the streets since 2006. Both street art installation and photography project, he remodels and paints model train set characters which he then places and leaves on the street.
'The street-based side of my work plays with the notion of surprise and I aim to encourage city-dwellers to be more aware of their surroundings. The scenes I set up, more evident through the photography, and the titles I give these scenes aim to reflect the loneliness and melancholy of living in a big city, almost being lost and overwhelmed. But underneath this, there is always some humour. I want people to be able to empathise with the tiny people in my works.'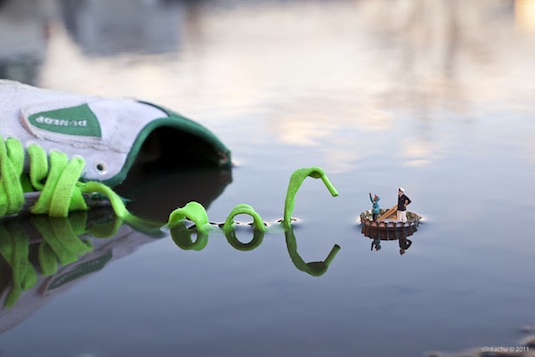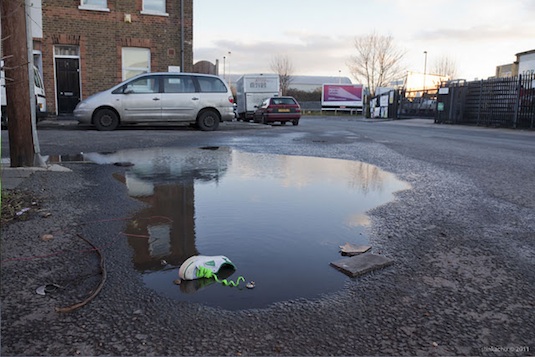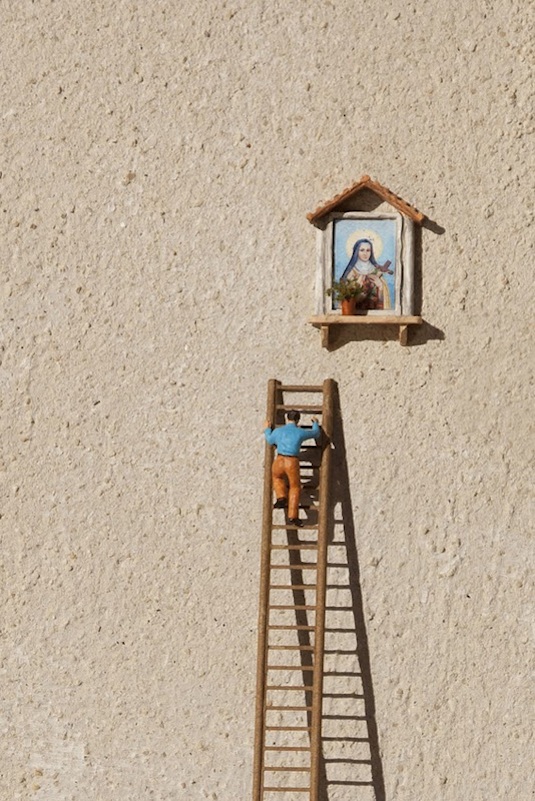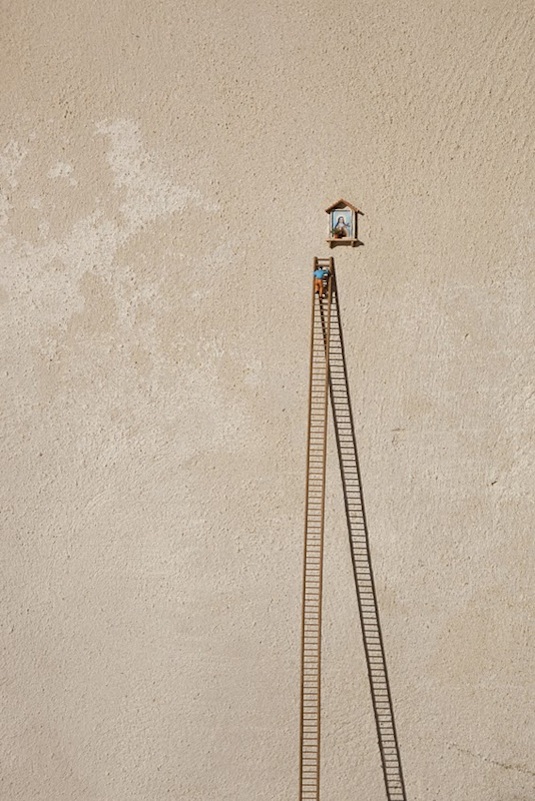 In the best tradition of  most street artists, there are few facts about this London-based artist although he has been able to give up his day job recently and concentrate on exhibitions around the world and selling his photography and books.
Not guilty of taking himself too seriously, the artist explains where he gets most of his ideas from: 'Like most people, ideas come from my head through a process called 'thinking'. I also spend a lot of time sitting in coffee shops people-watching, reading the news and doodling in a sketchbook.'