Some great looking work here from award winning architectural practice Soho Architektur. Based in Memmingen in Germany, the firm specialises in simple, sustainable designs which sit well in their environments. The house below is particularly pleasing in that it looks entirely livable and practical while being attractive and contemporary – the ideal new build. Perhaps the next generation of Wimpey houses will look like this.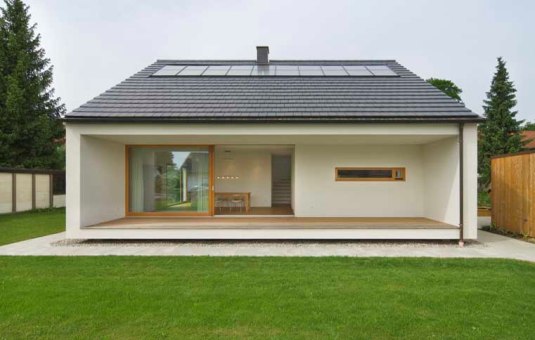 Great to see a fresh take on the ubiquitous glass doors in this 1950s house in Pullarch. Apparently the design creates 'shadow play' in the interior.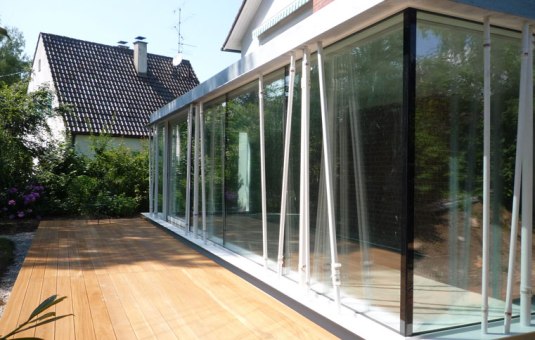 A very smart 12 property building in the city centre designed to give 'visual connections inside' while creating a feeling of nature in the city.
Love this staircase. It's either cutting edge or the contractor didn't read the Ikea instructions properly.