Voted the prettiest village in Andalucía, Spain, Frigiliana is a town known for its maze of narrow cobbled streets lined by whitewashed houses, their wrought-iron balconies and planters filled with brilliant red geraniums. Although the structure of this gorgeous home keeps its traditional style, the interior has been completely modernized. Playing with its organic anatomy, the owners achieved a harmonious balance between the historical features and the modern furnishings. I adore the mix match of styles, especially the red leather Mickey Mouse chair sitting in the foyer — the perfect protagonist for the space.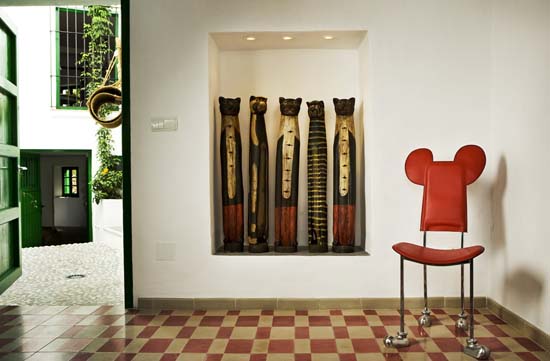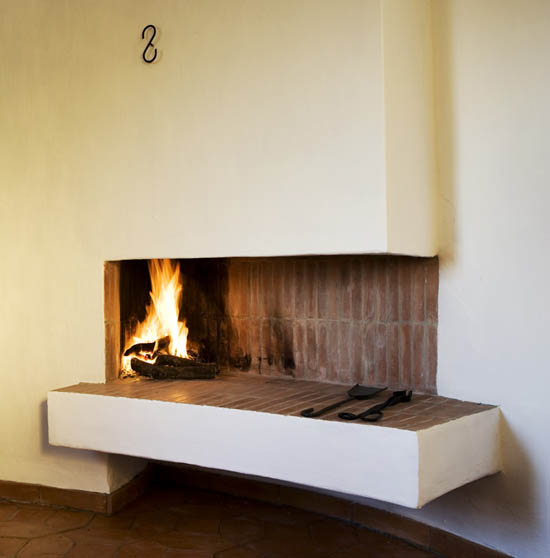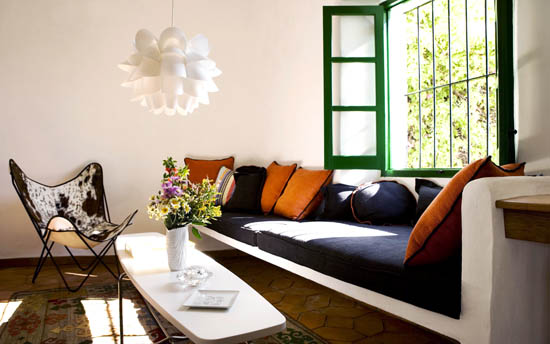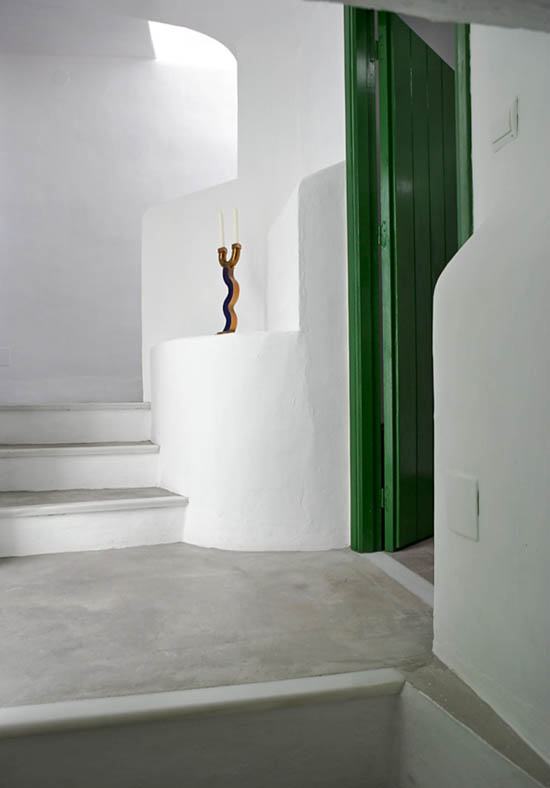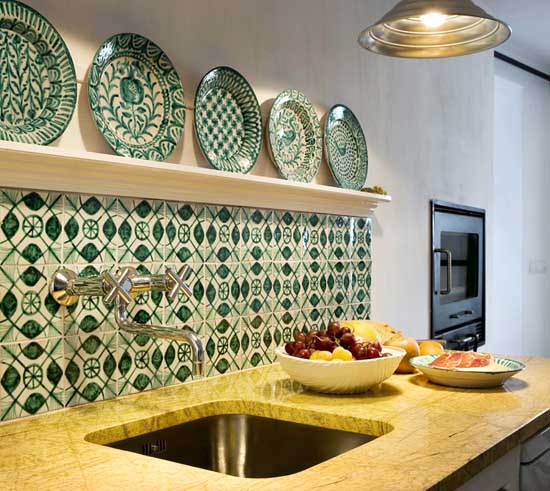 The use of green, as an accent navigating through the entire house, is the perfect way to unify the various cave-like rooms and hallways. I also appreciate how they picked up the green in the ceramic tiles and decorative plates in the kitchen.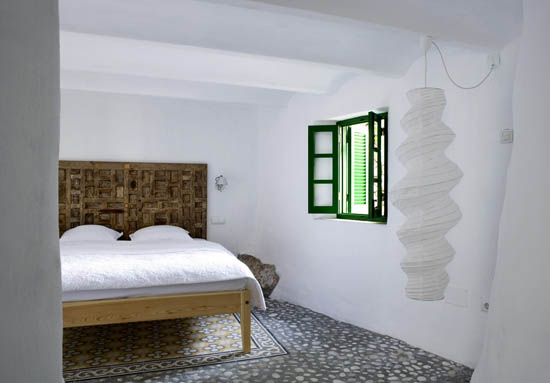 For me, this is the most interesting room in the house. I love how they used the mosaic tiles on the curvy walls to create a Gaudi-like bathroom. It's like a piece of art.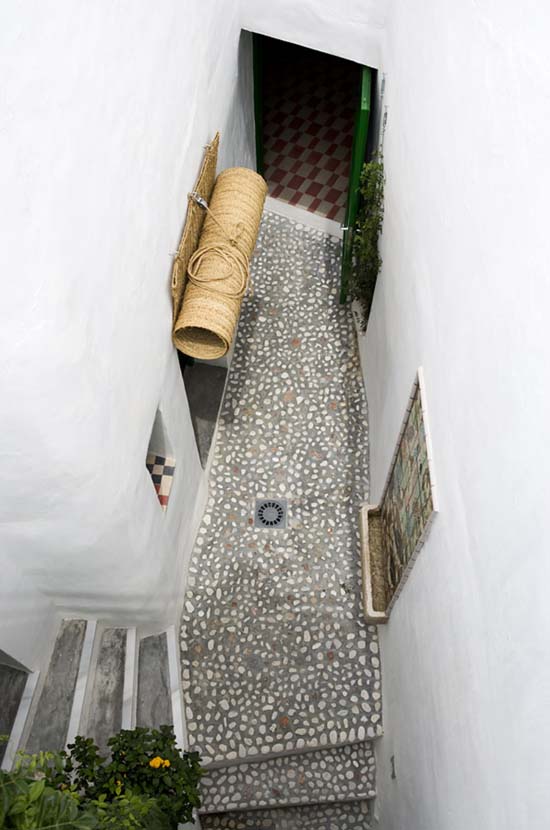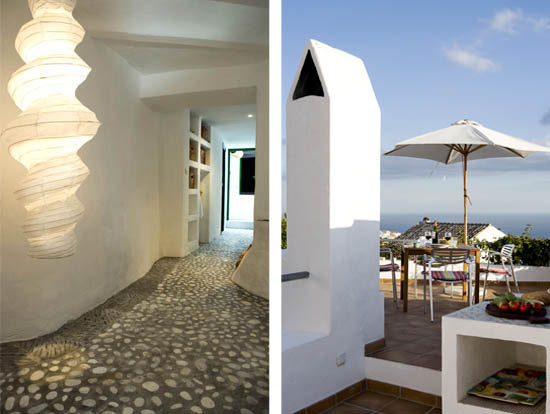 Images (c) Stuart McIntyre