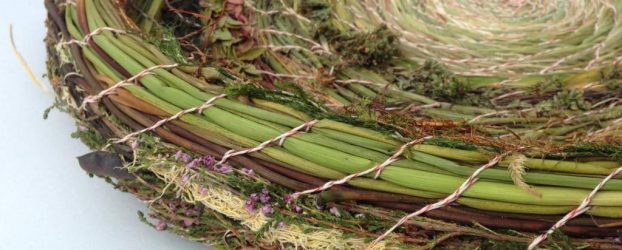 This video is an interesting peek into some of the studios ahead of Open Studios North Fife at the end of April. Studios in locations such as Cupar, Auchtermuchty and Falkland are open 10am until 6pm on Saturday 29, Sunday 30 and Monday 1st of May 2017. More details can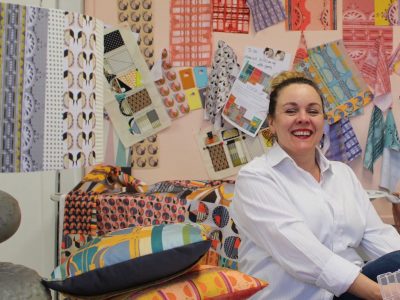 From 5-30 April, Fire Station Creative's own in house textile designer, Claire Christie, will display her latest work in their cafe in celebration of local architecture. 'My studio here at the Fire Station Creative looks out over the rooftops of Dunfermline and it has been this skyline, its patterns, shapes and rhythms that have inspired this new collection of printed textiles.' says Claire who studied printed textiles and surface pattern at Glasgow School of Art . As well as designing,
Nothing to do with Dunfermline or Fife but absolutely brilliant so worth sharing – brother and sister writing team Charlie and Daisy May Cooper's genius account of life in rural England explodes the myth of the village idyll and is just the funniest thing on television.
If you've had to shorten the sleeves on a jacket or put braid on a blazer and you live near Dunfermline, then chances are you'll recognise Nihat Oymak, the owner of the new Turkish restaurant. For the past 10 years he has been running the tailors, Ace Alterations – currently based in Eastport.  Swapping bobbins for Turkish beer and wine, Nihat is also keen to ensure the food cooked on the charcoal grill is fresh every day – any food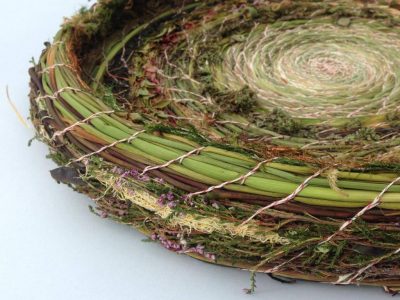 This video is an interesting peek into some of the studios ahead of Open Studios North Fife at the end of April. Studios in locations such as Cupar, Auchtermuchty and Falkland are open 10am until 6pm on Saturday 29, Sunday 30 and Monday 1st of May 2017. More details can be found on their website. In Above, Jan Hendry, Falkland and below Irene Blair, near Leslie Below, photography by Mark Alexander, Falkland Below, Sharon Black, Ladybank Below, Ian Ledward, Giffordtown
In April 2017, Lisa Irving opened a new vintage shop called Vintage Quine in the historic village of Falkland. With more space in her new location than her old premises in Newburgh (pictured at top) she is stocking vintage homewares, clothes for women and men, as well as furniture upcycled with Annie Sloan paint.  Her inspiration came from the Outlander series which is filmed in Falkland and features characters in 1940s dress – the series is also attracting tourists and