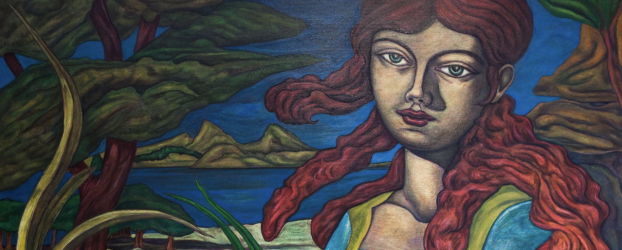 An exhibition of work by one of Scotland's most prominent artists, Adrian Wiszniewski, leads the art programme for Dunfermline's Outwith Festival. Wiszniewski trained at the Mackintosh School of Architecture (1975-79) and at Glasgow School of Art (1979-1983), shooting to prominence in the mid 1980s as part of the New Glasgow
All this week (1-7 August) there is a fantastic opportunity to be involved in the shaping the future of one of the jewels in Dunfermline's architectural crown. For almost 500 years Pittencrieff House has enjoyed a commanding position, enjoying views of the sweeping south lawn of the Glen and to the Forth Valley beyond. Historically significant, it was once the home of the Forbes family, in particular the high achieving Dr John Forbes who went to America as a soldier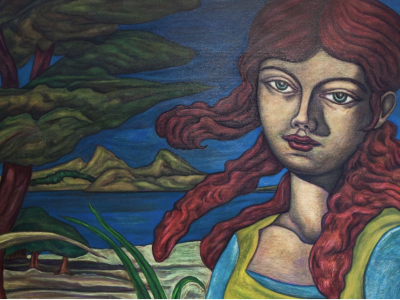 An exhibition of work by one of Scotland's most prominent artists, Adrian Wiszniewski, leads the art programme for Dunfermline's Outwith Festival. Wiszniewski trained at the Mackintosh School of Architecture (1975-79) and at Glasgow School of Art (1979-1983), shooting to prominence in the mid 1980s as part of the New Glasgow Boys group of figurative artists. His public commissions include paintings for Liverpool Anglican cathedral and his work can be found in the Gallery of Modern Art in New York, Metropolitan
Customers were back drinking their cortados in the beautiful walled garden at Abbot House today. The cafe re-opened on Thursday 7 July with a new contemporary, stylish re-design.  There's a lovely shop that's been open for a while now and is a great place to pick up gifts. You can also visit the  first artists to move into the studios because they're opening their doors on Saturday 11 July. There's chocolate making classes on Saturday although they're already sold out.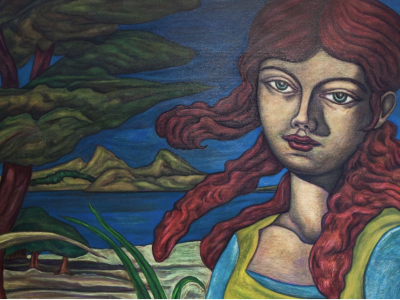 An exhibition of work by one of Scotland's most prominent artists, Adrian Wiszniewski, leads the art programme for Dunfermline's Outwith Festival. Wiszniewski trained at the Mackintosh School of Architecture (1975-79) and at Glasgow School of Art (1979-1983), shooting to prominence in the mid 1980s as part of the New Glasgow Boys group of figurative artists. His public commissions include paintings for Liverpool Anglican cathedral and his work can be found in the Gallery of Modern Art in New York, Metropolitan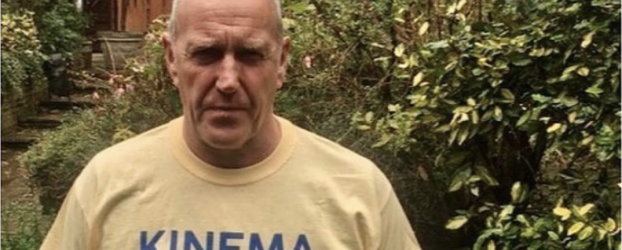 Combining art, wit and disco nostalgia, Workspace Dunfermline's brilliant new t shirt designs are available in sizes XS to XXL and cost £20 each. They can be ordered here with bespoke designs also available.