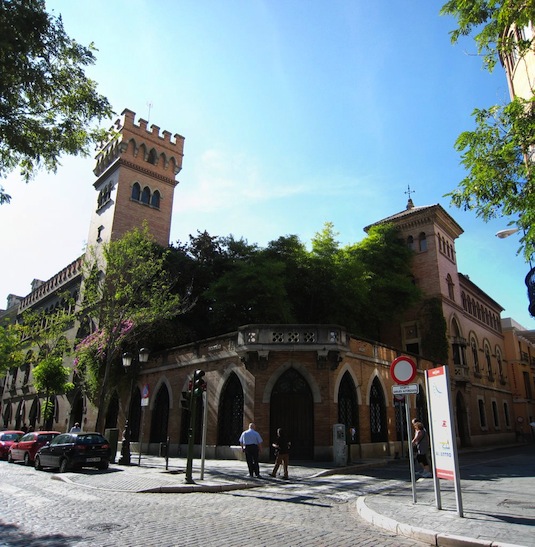 A 'hidden gem' of Sevilla is The Palace of the Countess of Lebrija which boasts one of the most complete and astonishing collections of Roman mosaics of the Andalusian region and, I would even dare to say, of Spain. One of the few mansions that can be visited in Seville, this wonderful palace is organized around a main courtyard, with a couple of small patios behind and an upper floor that the family uses from time to time. You can choose to visit only the ground floor or both the ground and upper floors. It's not worth buying the Complete House ticket – the upper floor is stuffed with objects and furniture that the Countess gathered while travelling around the world but, except for a couple of paintings (a Van Dyck in pretty bad shape and a Sorolla), the rest is not as interesting. The guided tour lasts half an hour.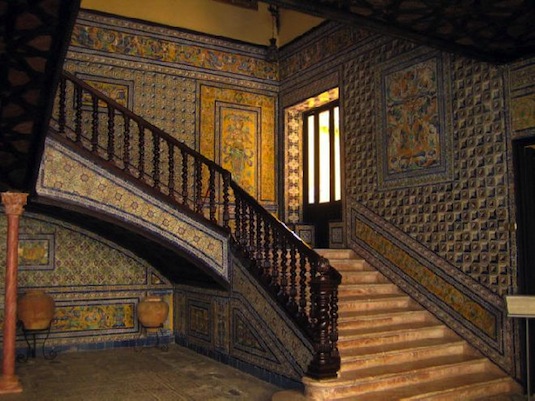 The Palace was originally built in the 15th century and renovated in the decades after according to the artistic tastes of the time. In 1901, the Countess of Lebrija bought the palace and began extensive renovations that would end in 1914. She was an avid collector and traveller. In fact, she was passionate about archeology and the first woman to be accepted at the Fine Arts Academy of Saint Elisabeth of Hungary (founded in 1660). Her collection incorporates many Roman mosaics found in Italica (currently Santiponce, 7km from Seville), Mudejar elements from the Arab invasion, traditional Andalusian tiles and even parts of an old convent.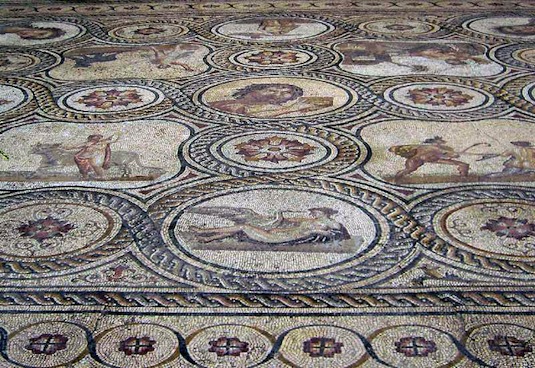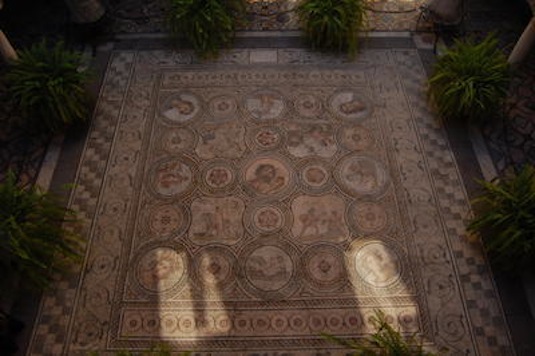 The Countess actually rescued a big part of the Roman city Italica that had been sacked for two centuries. The biggest and best restored mosaic is the one in the main patio, the design of which relates to the god Pan. Apart from the mosaics, the lower floor rooms display some Etruscan and Roman ceramics, marble statues, antique jewels and military awards. The tiles decorating a few rooms, the main patio and the staircase are very beautiful and the palace entrance is quite spectacular because of the bright ceramics covering it and the iron gate.
The main patio is awe inspiring and I loved the mixture of the Mudejar style (typical of a patio sevillano) and the Roman elements, especially the floor mosaic. I was interested to see, in the mosaic of the floor, geometric figures similar to swastikas. The origin of the swastika dates back from the Neolithic era (6th to 5th millennium BC) and both Greeks and Romans used this decoration which was used to represent perpetual motion.
Finally, the mosaics of the room at the far right end are lovely, especially the one with a boar and other animals. Unfortunately the light of the room is very poor and, because you cannot walk over the mosaics, you are kept at some distance from some of those hung on the walls. Still, the conservation of the mosaics is impressive and this under visited Sevilla treasure is worth seeing.