Despite being named after an uncomfortable bed that was popular in the 1980s, The Futon Company sells a range of well-designed, attractive and good value furniture. The furniture is cleverly made to fit into small spaces; many items are streamlined, can be folded away or are dual purpose.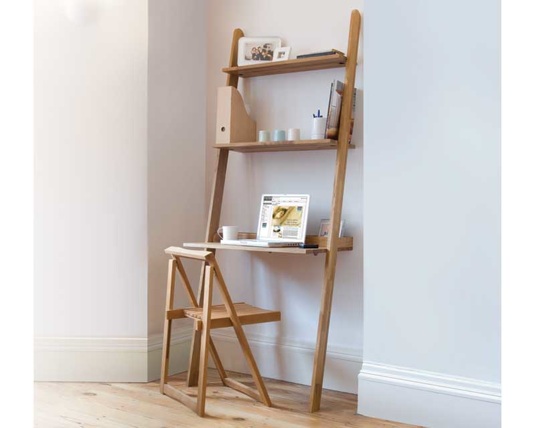 The Oak lean-to desk above, priced £179, complete with shelves takes up less space than many others and the console table below, is long and narrow yet opens up to create a dining table. For a small house or flat, a blanket box which is also long and narrow is just more sensible than the usual bulky shape.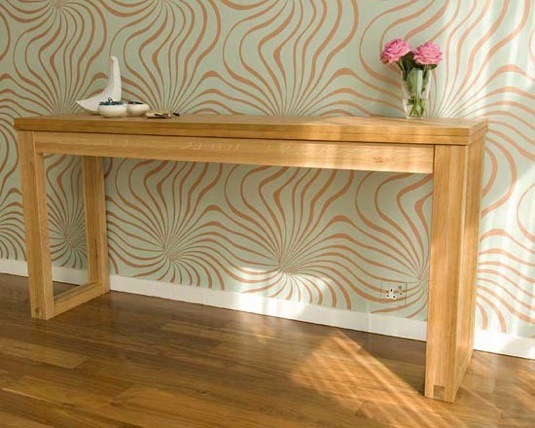 Console table which doubles as a dining table is £299.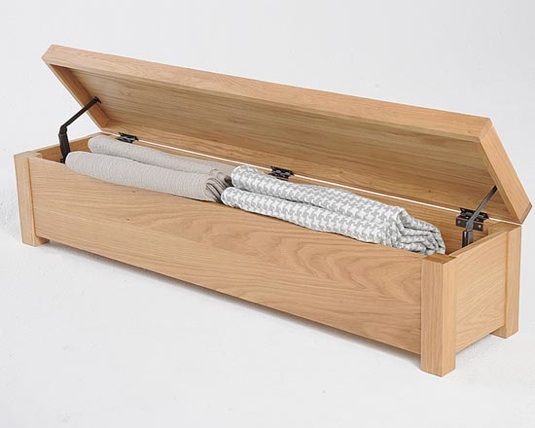 Oak blanket chest, £179.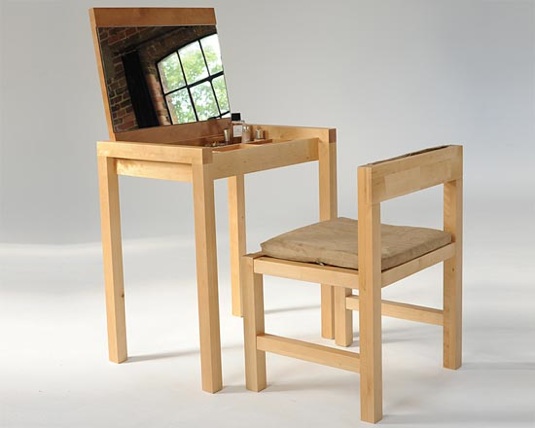 The solid birch Concise Dresser with a chair that fits underneath for £199.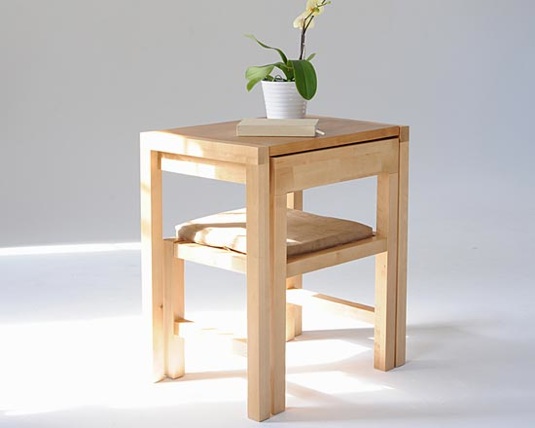 How's this for a clever idea? The Tea Zone Table below fits on the end of their Oke range of sofas and costs £24.95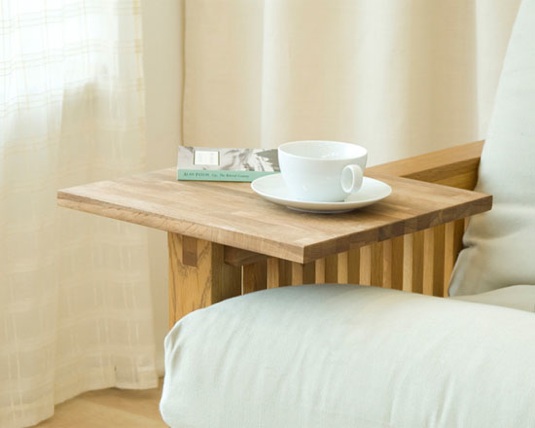 The garden armchair and bench both fold away.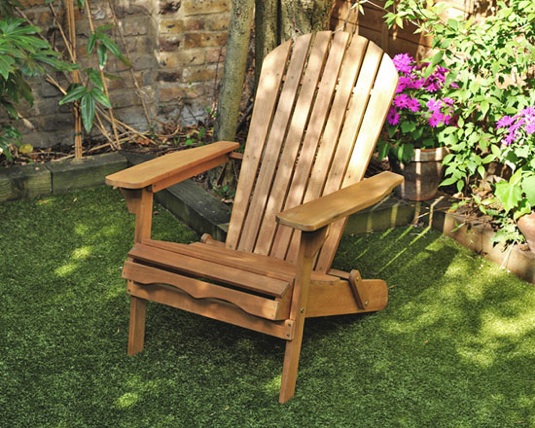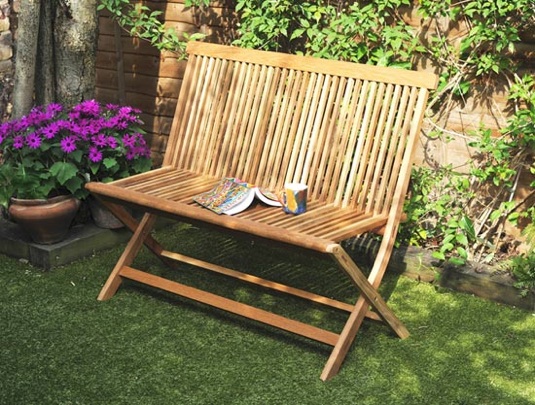 Products are available to buy online from The Futon Company or from stores around the country.