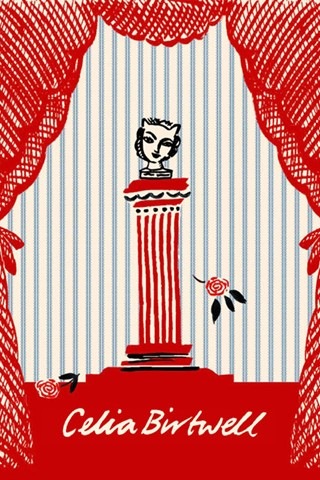 Avocado Sweet is delighted to be giving away this Celia Birtwell book as a competition prize. The book was published by Quadrille this week (3 October 2011) and is worth £30. As you might expect from a textile designer, the hardback book is a piece of beautiful design in itself filled with colourful sketches and designs from throughout her career.
The book charts her life, from working with husband and fashion designer, Ossie Clark during the 60s and 70s to the collections for Top Shop in 2006. Snaps of clients and friends from that time include George Harrison, Mick and Bianca Jagger and there's a section on her close friendship with David Hockney. Birtwell chose style writer, Dominic Lutyens to write the text.
All you have to do is like Avocado Sweet on Facebook, follow us on Twitter or sign up for our weekly newsletter. We'll randomly draw a winner from the names added between 5 and 12 October. If you've already signed up perhaps you can persuade a friend to follow your good example and they (if they are a friend at all!) can pass the prize on to you. Good luck! Books are also for sale on Amazon.