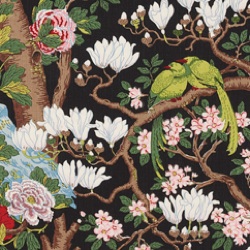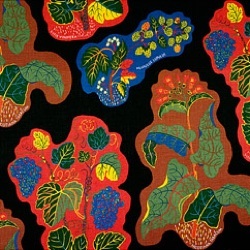 Swedish interiors store, Svenskt Tenn must have missed the Ikea campaign telling us to 'Chuck out the Chintz' because they have been busy importing floral fabrics from Britain since the 1930s. Above left, is Magnolia Black Linen from British company, GP&J Barker. The colourful pattern on the right with illustrations of wine, hops and tobacco plants is called 'Poisons'! Not an import from the UK, this was designed by the store's own designer Josef Frank.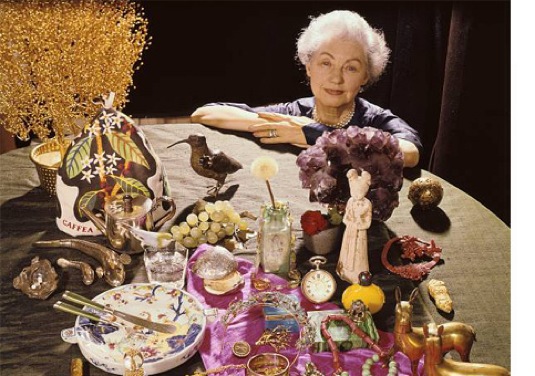 The Stockholm store, which reopens this week (25 October 2011) after extensive refurbishment, was originally started by Estrid Ericson in the 1920s. Only 30 at the time, Estrid used a small inheritance from her father, and she travelled to England and the rest of the world to source textiles. She was ahead of her time in that she mixed high and low, old and new, collecting stones and shells, mixing plastic flowers with real flowers and picking up finds from flea markets. Her talent was as a set designer but she also came up with the very sensible idea of designing a sofa the same size as a bed.
But it was her collaboration with Josef Frank that came to define Svenskt Tenn over three decades. In 1934 she offered a safe haven to the Austrian architect and designer who had been living in Germany. Together they transformed sober and rigid functionalism into something tranquil and welcoming. Their version of functionalism was 'unSwedish' and included patterns and colours.
So, don't worry if you did chuck out the chintz when Ikea told you to, you can buy it from another Swedish store which still imports florals from Britain.