Can it be that absolutely everything that comes out of Scandinavia is aesthestically pleasing and highly functional? Even the people seem better designed. Scandinavian products are enjoying an extended moment and – excitingly – there are now lots of outlets beyond the well established Ikea and Skandium. The glasses above are £39.99 from Skandivis, a fantastic site full of lovely things for those who 'want to live the Scandinavian way'. Run by Dane Toni Kay, the range includes the sheep cushion (£77) below and the moose bedlinen (£159 for a double size) below that.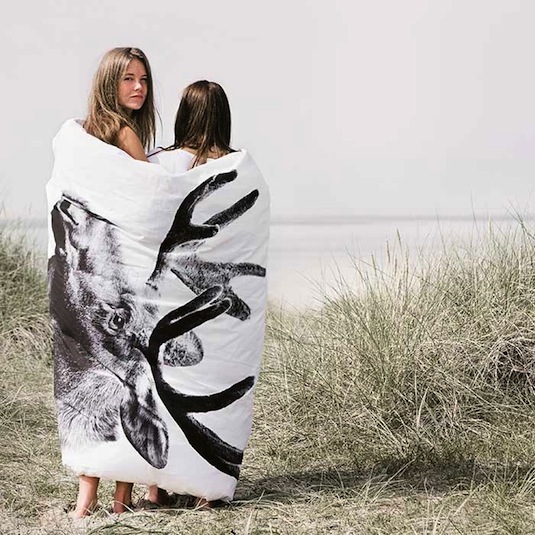 From its beautiful Georgian homestore in Oxford, Northlight sells lighting, soft furnishings, homewares and jewellery by Klippan, Marimekko, Himla and Design House of Stockholm among other Scandi ranges. There is also a Northlight online store. The candle holder below is by Bengt and Lotta (£132), the cushion (£34) is by Norwegian design duo Darling Clementine, the fish teatowel (£10) is from Almedahls of Sweden and the silver earrings are £60 from Happysthlm.
Born in Norway to a Norwegian father and a Danish mother and married to a Swede, Marianne has impeccable Scandi credentials. Now based in England, she is the discerning eye behind the Nordic Bliss blog which cherry picks the best of Nordic brands and styling. Her site is full of desirable, bleached out interiors littered with cosy textiles and and warmed by stunning stoves like this one below. The striped bedding below that is by Himla. Marianne plans to add an online store to the site in the near future.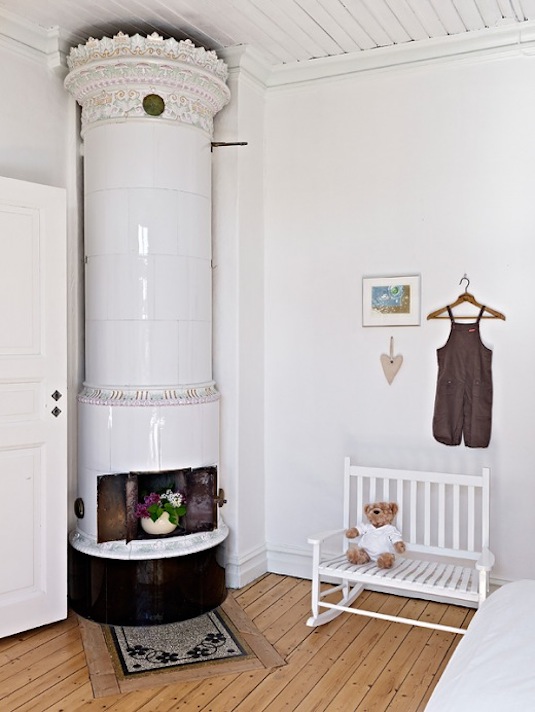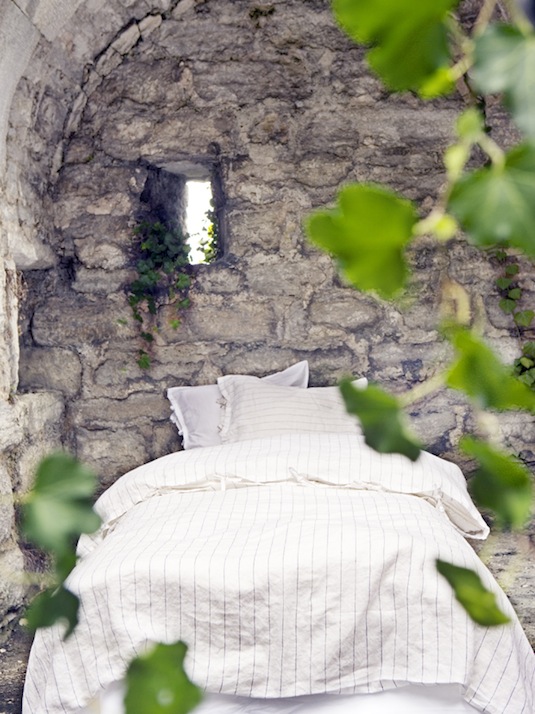 Check out the Avocado Sweet shop for some great Darling Clementine cards and wrapping paper.