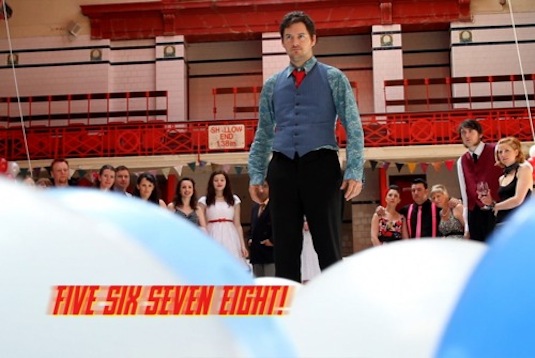 Five, Six, Seven, Eight – A Debasers Filums Production
Later this month Govanhill Baths will present 1950s Cinema and Dance Hall in its Edwardian main pool.  Surf rock band The Head Henchmen, the cast of Five Six Seven Eight and virtuoso cabaret legend John Sampson will perform on Saturday 25 February 2012.
This is only one of many unexpected fundraising events in an 11 year campaign by the local community to reopen Govanhill Baths. The campaign started with conflict not light entertainment; a 140 day sit-in prompted by Glasgow City Council's closure of the pool in 2001. Recent events have included film screenings, Burns Suppers and a 'ghost busters' evening with Lanarkshire Paranormal Society and today Glasgow City Council is one of many organisations supporting the Community Trust.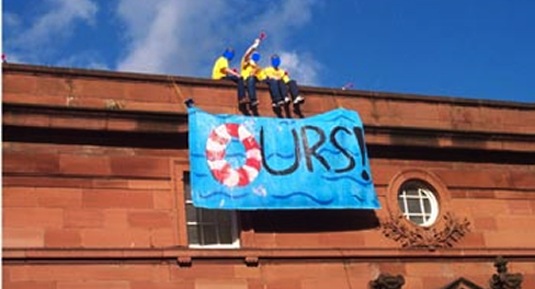 Peter Mullan, actor and star of Speilberg film, Warhorse, along with Nicola Sturgeon, MSP for Govanhill, launched Phase 1 at the start of February 2012.
The planned facilities will provide space for local community groups. It is proposed that Phase 1 will include the reinstatement of the learner's pool, the "ladies" pool, sauna and Turkish suite and will include an arts suite, a greenhouse garden and a café. Phase 2 will redevelop the old "Steamie" into an events space and market hall and Phase 3 will re-open the main swimming pool.