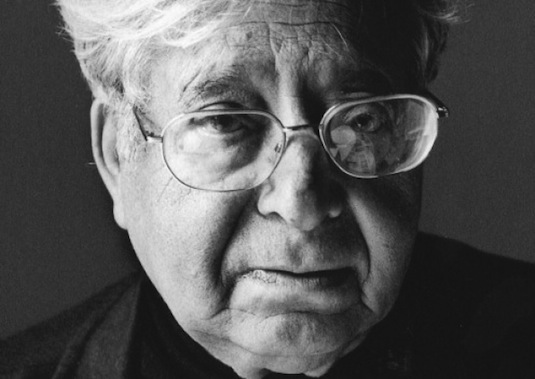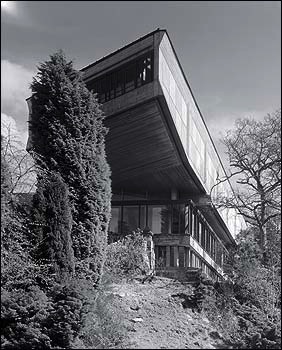 One of the many ironies that marked architect Isi Metzstein's life is that the self-described 'lapsed atheist' was known for his series of bold and inventive churches. Metzstein died in Glasgow on 10 January 2012 at the age of 83.
The Roman Catholic hierarchy believed the architect of the Scottish churches to be Coia, of Gillespie, Coia & Kidd. The designing was in fact carried out by Metzstein, a Jewish refugee from Berlin and Andy MacMillan, a Glaswegian of Highland Presbyterian ancestry who both worked for GCK.
The first of several pioneering modernist church designs was St Paul's in Glenrothes and later included St Bride's, East Kilbride (1963) and St Patrick's, Kilsyth (1964).
Their masterwork of the period was undoubtedly St Peter's, Cardross (1966), a Catholic seminary (pictured below). Their portfolio grew to include buildings such as Robinson College, University of Oxford and the The Lawns Residence at the University of Hull.
Recognition for their work came later in life when Metzstein and MacMillan were presented with an award by the Royal Institute of British Architects for their teaching in 2008. Metzstein wryly noted in his Glaswegian/German accent that 'it would have been even better to receive this while we were still alive'. Metzstein taught at Glasgow School of Art and was later Professor of Architecture at the University of Edinburgh.
His son Saul, wrote in The Scotsman:
'He had a wide range of other interests. He was a keen amateur scientist, with a considerable understanding of maths, engineering and physics. Language and puzzles were also preoccupations and he loved cinema. He told me that, had it been even the remotest possibility in 1940s Glasgow, he would have liked to become a film director.
'His greatest love, however, was Dany, my mother. Also an immigrant of central European Jewish origin, he said that, when he first met her, "I knew my number was up".'
Israel Metzstein, architect, born Berlin, 7 July 1928; died Glasgow, 10 January 2012