Johnnie Walker is exporting Scottish glamour from Leven in Fife, Scotland to the former French Quarter of Shanghai. The newly opened Johnnie Walker House is the brand's only location outside Scotland and whisky is in the fabric of the building – literally. The lobby (pictured above) has a ceiling covered in hanging whisky glasses. Another room is adorned with the primary ingredients of whisky with walls of malt and peat and a running water wall. Below an artist has created a miniature copper version of a whisky factory to illustrate its production.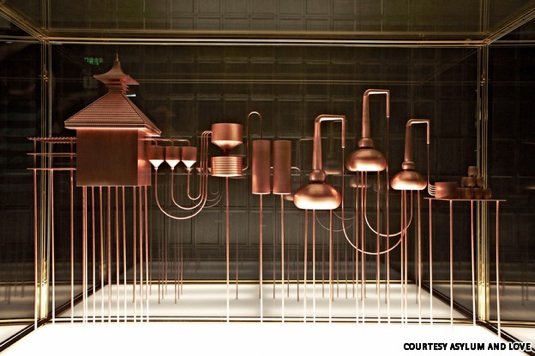 The wooden tiled floor below is tilted at an angle of 24 degrees, a similar angle to that of the Johnnie Walker label and the backlit highlighted wall is a whisky map of Scotland illustrating the different tastes from each area.
It's not just perfumes that can be made to order; the 'nose' or master blender of Johnnie Walker, Jim Beveridge can fly to Shanghai to blend a tailored whisky for visitors at the table then the customer can purchase 300 bottles of their own personally blended whisky. Not cheap.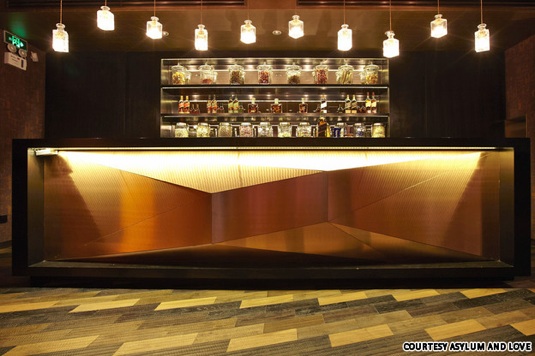 The first floor is open to the public but access to other areas is only by appointment or, if you are fortunate enough to have been invited to buy the Johnnie Walker 1910 Chinese Commemorative Edition – bottled in baccarat and with a 23-carat gold stopper – by invitation.