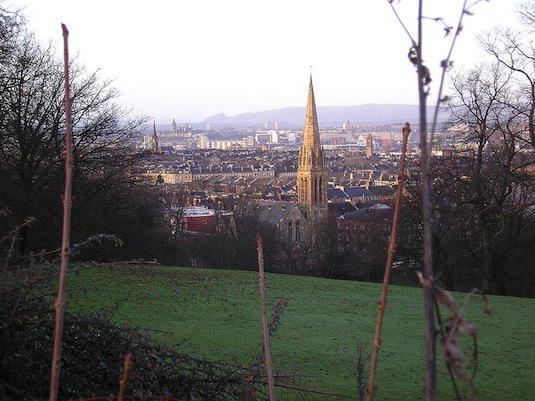 Top notch coffee shops, delis, art shops, florists, supermarkets, farmers' markets, parks, kindergartens, schools, libraries, hospitals, churches, art galleries and theatres – all within walking distance of where I live. Is this Paris? New York? London? No, it's that well-kept secret – Queen's Park in Glasgow's South Side.
From my front door, I stroll into the ever-captivating park of the same name with its acres of green. Here dogs and toddlers walk their owners and ducks, swans, squirrels and birds foster their young. Duck and boating ponds lead me to a Rose Garden, a Glasshouse, even to a Norman fort. At the Flagpole, I get one of the best panoramic views of Glasgow. If I feel like a game of tennis, there are free courts, and bowling clubs spring up wherever I look. In winter, I can take part in a spontaneous 'Winter Olympics', tobogganing down hills steeped in snow. If I'm looking for a fun day out in summer, there's the Southside Festival of music and dance, not forgetting the fortnightly Farmers' Market. For a foodie, I'm spoiled for choice.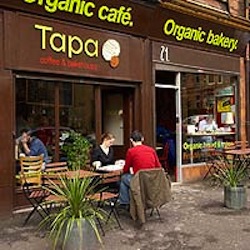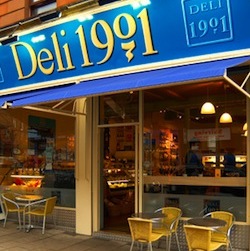 The best coffee by a country mile' is what The Herald said of Tapa Coffee Shop and Bakehouse. It is, along with organic food and fresh-baked bread. This is my Go To place where the ginger crunch is divine, no doubt blessed by the plethora of Victorian Churches bordering the park.
Across the park is Deli 1901, shelves overflowing with exotic oils, vinegars, olives, chutneys, sauces, jams and a too, too tempting array of takeaway dishes. Try as I might to stay strong, I usually succumb.This means I'm often looking for a bottle of wine to complement my food. As it happens, Oddbins is right next door.
If we feel like an Italian meal out, an amble through Queen's Park recreation grounds brings us to the quirky Battlefield Rest– it's converted from an old tram terminus.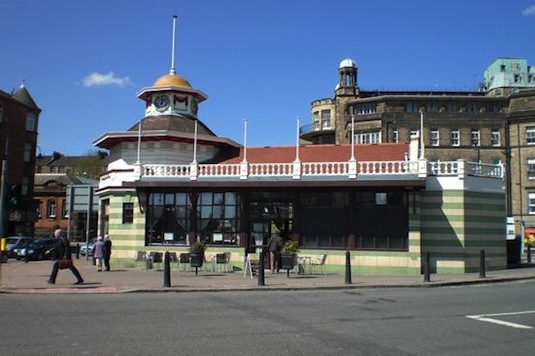 A few blocks north is another tramway conversion. The Tramway has been called one of the most extraordinary theatre spaces in Europe. An exciting programme of theatre, dance, performance and visual art keeps my culture-metre ticking over. Did I mention that Scottish Ballet borders the Tramway at the back? And that there's a Hidden Garden outside where I can sit and dream my dreams? And… enough!