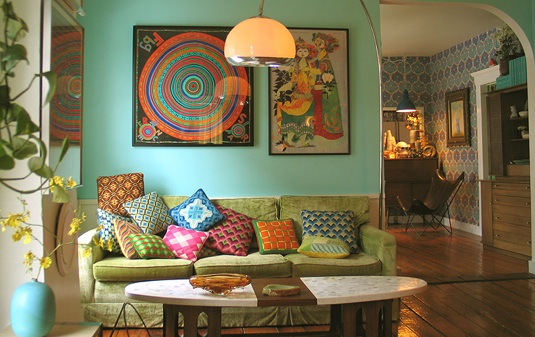 Husband and wife design team, John and Linda Meyers took inspiration from the 1970s for their home in Portland, Maine. Their sophisticated mining of the decade for the more stylish and often underated trends is featured here. John Meyers explained 'If everything was 70s it would be overwhelming. It's a more bohemian look – one of our biggest influences is Terence Conran's 1974 classic, The House Book. It shows the every day homes of the middle classes then.'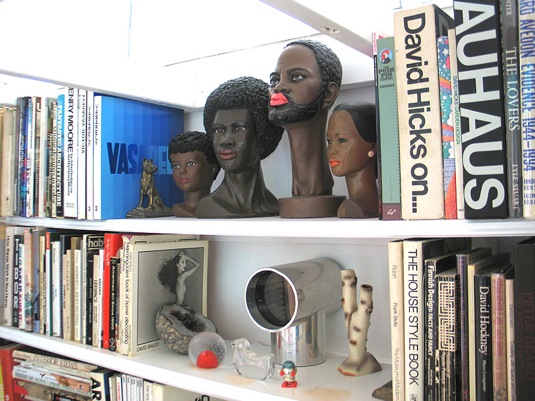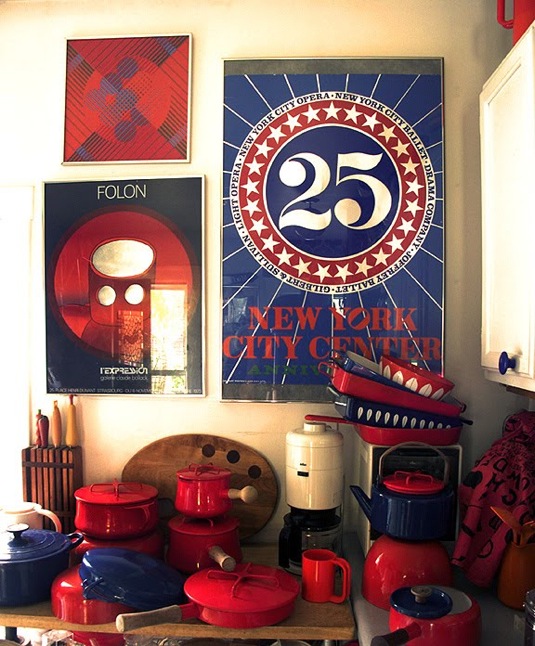 Many of the pieces in the Meyers' and their clients' homes are flea market finds from Maine and from when they lived in New York. Some of their upcyled items have featured in their book 'Wary Meyers' Tossed and Found: Unconventional Design from Cast-Offs. The book is a continuation of their yearlong Time Out New York column, Tossed and Found. John Meyers, former display director for retailer, Anthropologie drew the illustrations and wrote the text and Linda Meyers, who worked as an art director for a decade before they founded their design company, Wary Meyers, did the graphic design.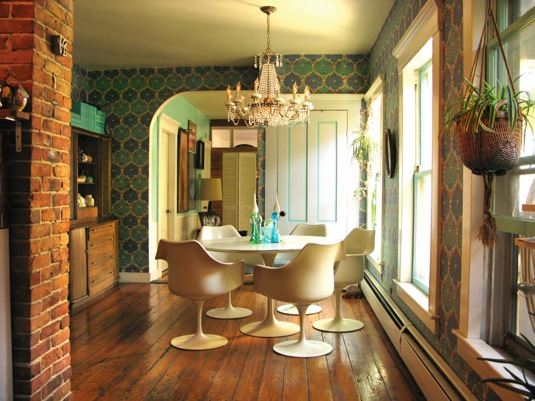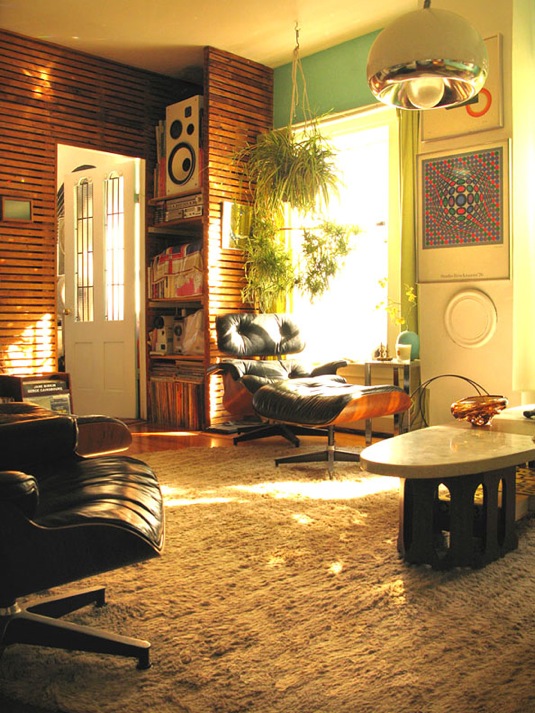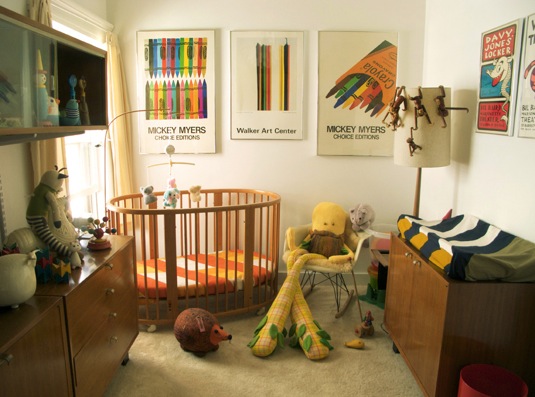 'We love the carefree optimism of 70s style and design and there are elements of nostalgia to some of our handcrafted things. The layered, collected look is more appealing to us than stark mininmalism,' explains Linda Meyers.