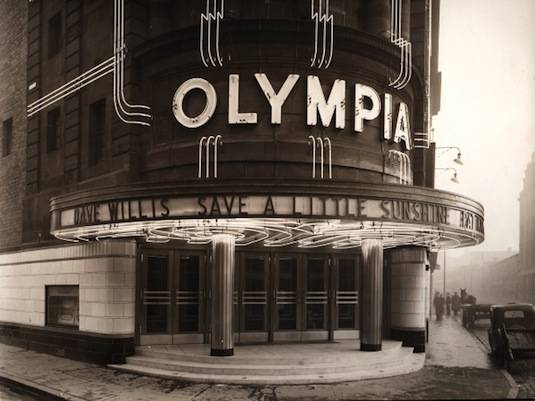 The Olympia Theatre in Glasgow's East End attracted its biggest audience in decades when its original roof dome, fully restored, was lifted back into place last week.  The old variety theatre was used for many years as a cinema, bingo hall and furniture shop before being damaged by fire in 2004.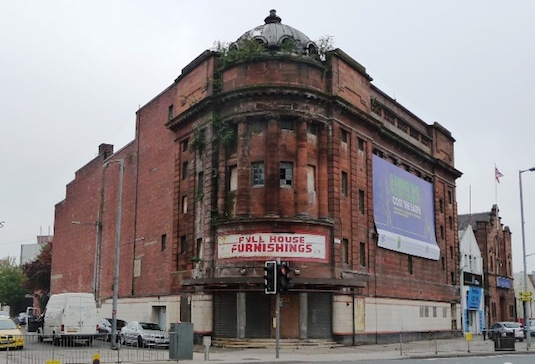 It is now being returned to its former magnificence in a £10 million project led by Clyde Gateway as part of a wider programme of regeneration of the East End.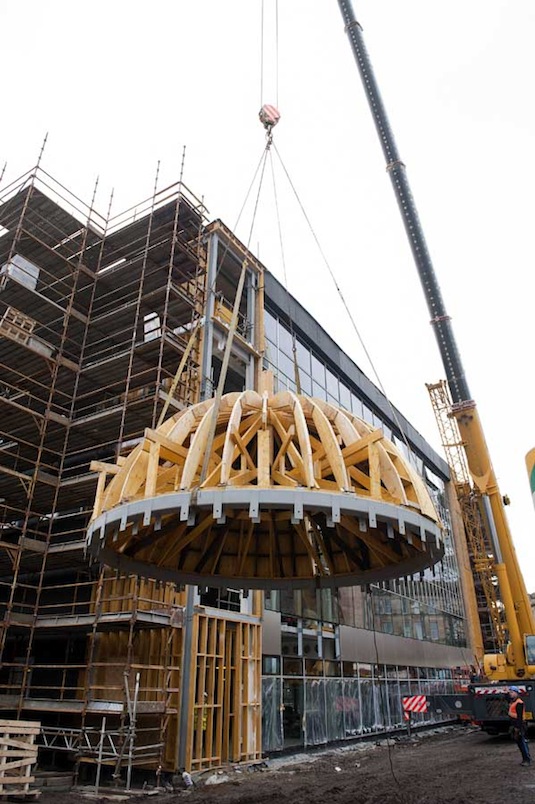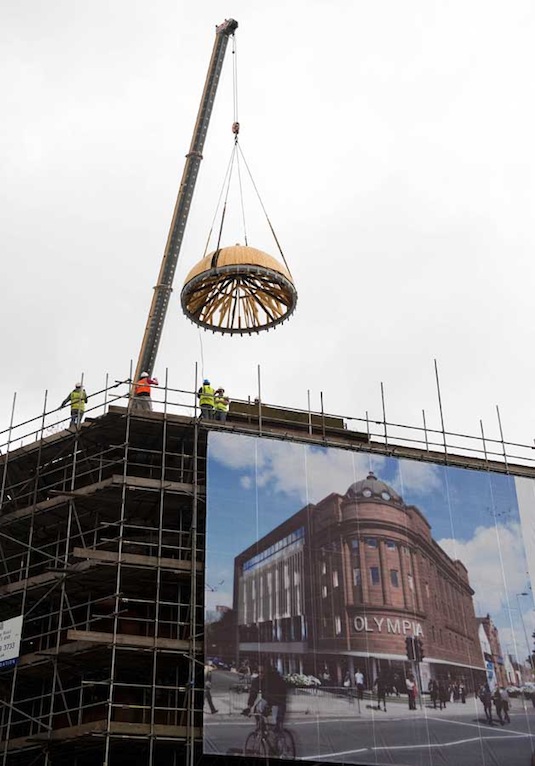 The new Olympia, which will house a library, cafe performance centre and office space, will reopen this autumn.