Rosé Wine by Paul Rudge, Reubens Winestore, Dunfermline
Here's latest piece from our wine columnist, Paul Rudge of Reubens Winestore, Dunfermline
On the GRAPE VINE Summer is officially upon us and so far it`s not been too bad considering where we live. You can`t confidently plan a barbeque in advance, a family picnic or a camping weekend. However, we are optimistic that we're in for a good summer this year so we have just taken delivery of some cracking rosé wines which will conjure up visions of aqua blue skies and white sandy beaches.
Once our perception of rosé wine was limited to the ubiquitous Mateus Rosé, remember that bottle that never lay flat or fitted in the wine rack but made a very nice candle holder? Sweeter style rosés are still very popular and it seems we can't get enough of the White Zinfandels (strangely named for a pink wine!) and blush Pinot Grigios. Most Rose wine nowadays, Rosado in Portuguese and Spanish speaking countries or Rosato in Italy, are made using the Saignée method. Saignée is French for bleed and is the method of removing some of the juice from the must in order to more deeply concentrate the colour and flavour of the wine. If you press a red grape, the juice is clear and it gets colour from coming in contact with the grape skin.
In Rose production there is minimum skin contact, in some cases only a matter of hours. Almost half the rosé wine in France comes from Provence, much of it produced in vast quantities to meet the demand from the hordes of holidaymakers looking for sun, sand, food and chilled pink plonk. There are however very good rosés from Provence that are much more complex and elegant in style, bursting with wild summer fruit flavours that linger on the palate. The French Riviera is the place to be seen drinking fashionable rosé in the crowded bars and restaurants of Monaco and the trendy wine bars of Saint Tropez.
We've chosen a couple for you to try this weekend and hopefully the sun will be splitting the sky.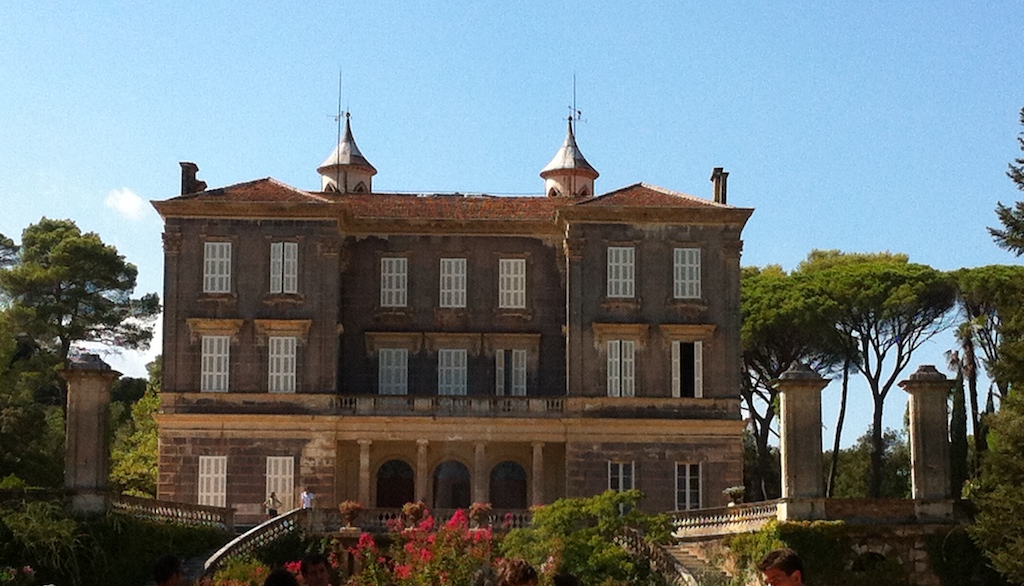 Santé. Domaine d'Astros 2013 £9.99  A pretty pale pink, Domaine d'Astros has been making sumptuous rosés for 200 years. From the Pays des Maures, now IGP Maures, this region produces excellent value reds and rosés, most of which are a carefully crafted blend of Cinsault, Grenache, Syrah and Carignan. Delicate and crisp with refreshing flavours of grapefruit and raspberry, this makes a perfect summer tipple straight from the Mediterranean.
Prieuré de Montézargues, Tavel 2014 £16.99 A blend of 50% Grenache, 35% Cinsault and some white Clairette creates an aromatic and full-bodied rosé, with rich exotic fruits and herbaceous strawberry flavours on the palate, and a citrus bouquet. The Tavel AOC appellation in the Rhone Valley, was a favourite of the writers Ernest Hemingway and Honoré de Balzac, and is one of the few rosés that can benefit from ageing, though it is delicious young as well. With more character than most rosé wines, Tavel rosés are unique, a lovely salmon pink beverage oozing southern French charm. And for the cherry on top, it's organic.