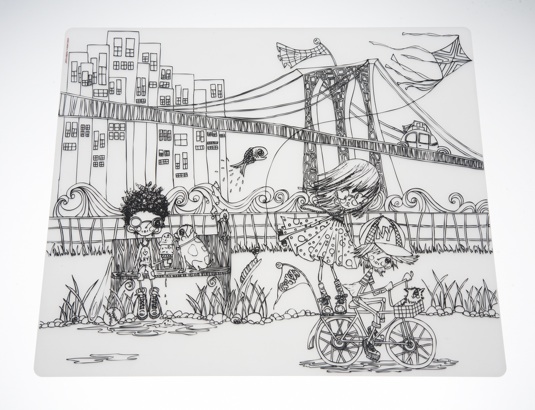 San Francisco company, modern-twist brings art to the table by collaborating with local artists and designers to produce these table mats. Like all clever ideas it seems obvious once someone has thought of it; using silicone to manufacture place mats. That means they are heat proof up to 250 Celsius, they are thin, flexible, easily lifted, non-porous and waterproof.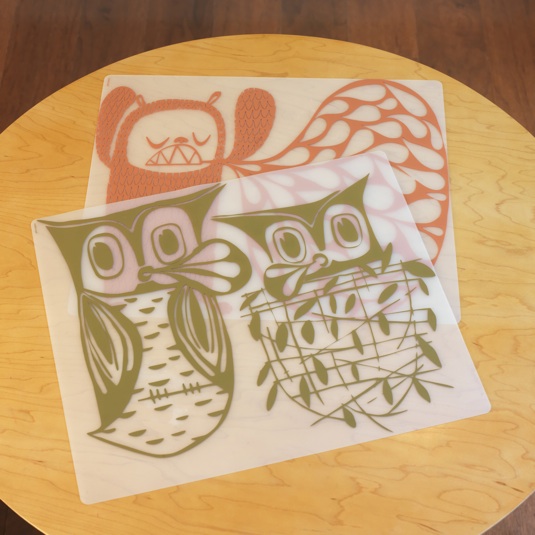 Parents and kids will be pleased to hear they don't slide, are easy to wipe and the kids mats are doodle-friendly.
The eco credentials are very important to the founder of modern-twist, Kat Nouri who ensures the mats are free of BPA and latex. The illustrations are hand silk-screened on to the silicone which has a semi-translucent finish so the table surface below shows through.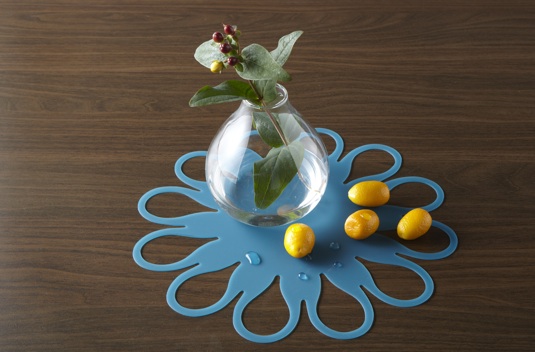 You can buy them online from modern-twist and stockists are listed on the website. However, if you live in the UK where stockists are still being sourced the cheapest delivery is to order from their european website, modern-twist.eu with a shipping cost of 10 Euros for up to 10 placemats. The mats are 19.50 Euros and modern-twist sell a Kidz Box which has a child's mat with colouring pens for 28.50 Euros.