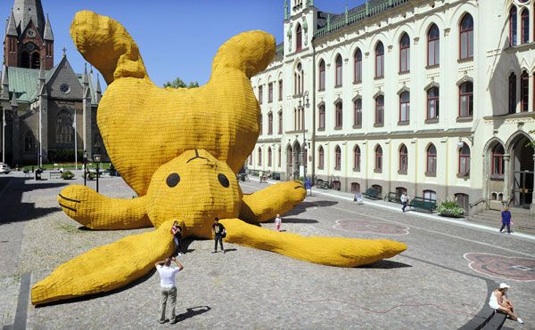 Do you think the bunny could have been a bit bigger? Scale is everything in Dutch artist Florentijn Hofman's work. According to his website the artist has a strong wish to amaze and make life a little more fun. And let's face it, a colossal yellow rabbit would bring a smile to most faces. The temporary 13 metre high sculpture was in the Swedish city of Orebro for an arts festival during summer 2011. Below is Hofman pictured in front of his giant monkey which is covered with flip flops. He certainly looks like a man who is happy at work.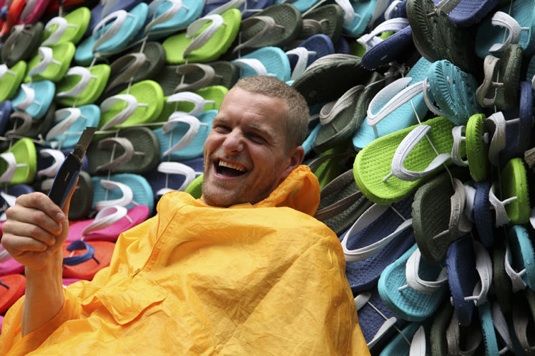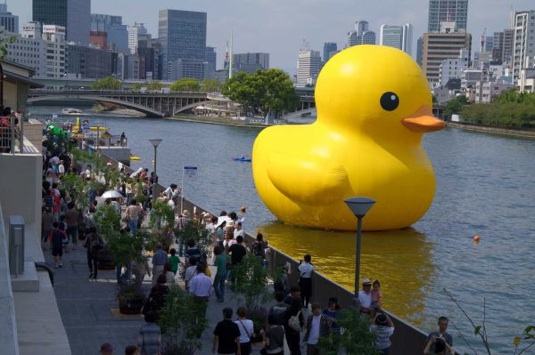 Hofman's monmumental rubber duck has appeared in various parts of the world. Here it is pictured in Osaka in 2009.
During the fifth anniversary of Schiermonnikoog's International Chamber Music Festival the beach of the Dutch Island in the Wadden Sea was marked with three grand pianos. The visitors could be spotted on the timber-clad structures, eating sandwiches, snugly sheltered from the wind. The instruments looked as though they had been tossed by the waves before landing upside down on the sand, like stranded cargo or whales.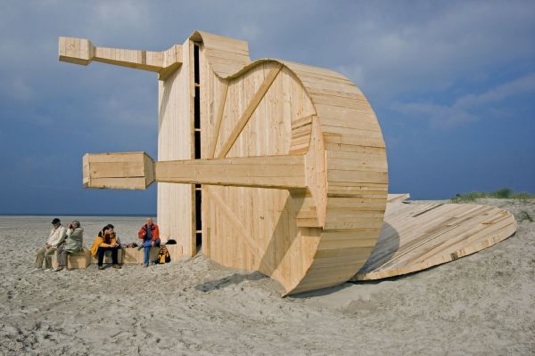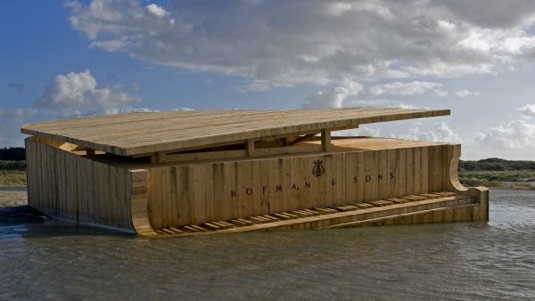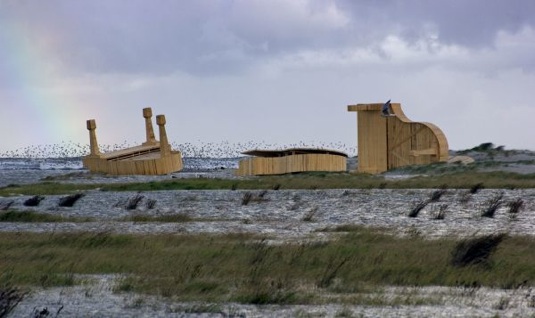 Below, soft toys of towering proportions at Hofman's solo show, 'Dushi' at The Hague, 2009.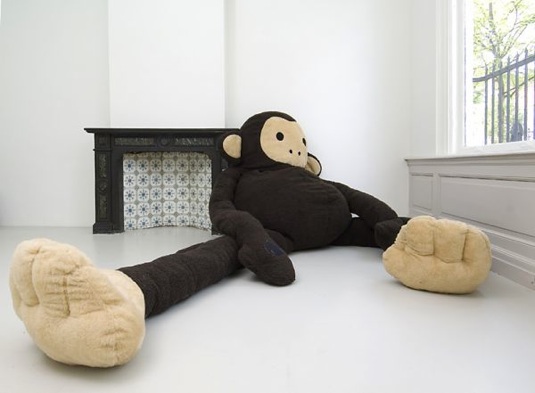 Below is Max, the huge Shepherd dog which took two months to build with the assistance of the local youths in the tiny village of Leens. Max is made of potato crates, pallets, wood, straw, rope, metal and shrinking foil and was guarding the cultural heritage.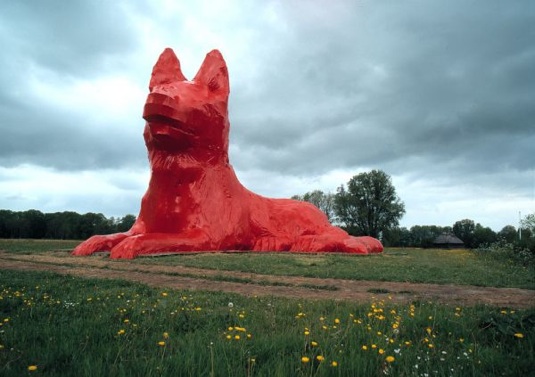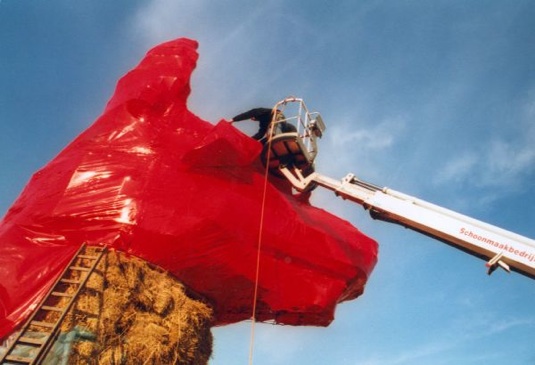 We look forward to the next 'trippy addition to Hofman's growing sculptural menagerie' to amaze and make life a little more fun.