Just forty miles from Edinburgh, deep in the Scottish Borders, is Roulotte Retreat, a collection of colourful, sumptuously furnished romany caravans encircling a little loch in a wildflower meadow. Yes really. The pretty town of Melrose is nearby but this feels like another world.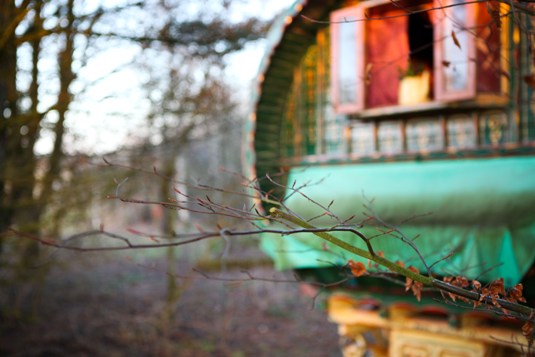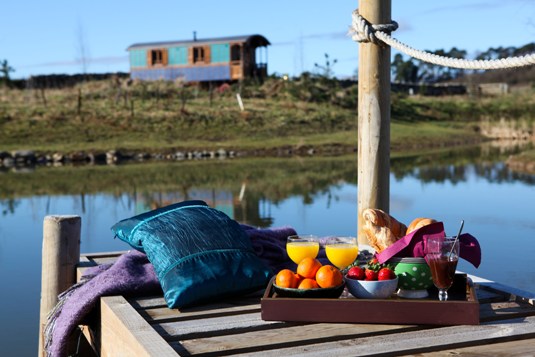 Avril and Alan Berry first dreamt up the idea of a gypsy caravan retreat in 2008. From then it was a long quest to realise their vision of exquisite, quality holiday accommodation. 'We both love travel and have stayed in some amazing locations. For us the caravans – or roulottes – gave sense of 'travel without travelling'. The first roulottes arrived from France last summer with two more expected soon. 'They are made especially for us, to our specification and design, with wood from trees nearby.'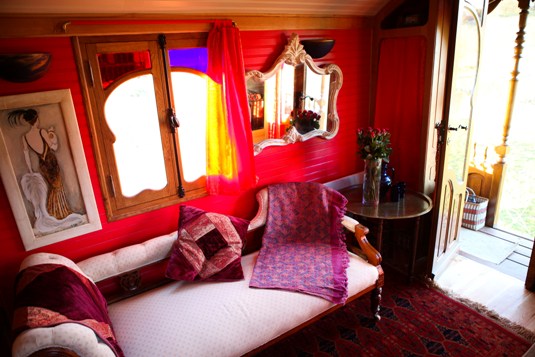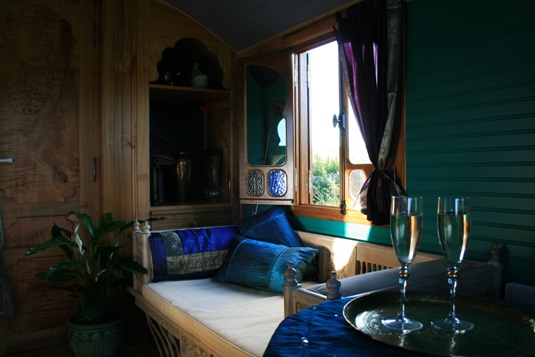 An interior designer friend of Avril's helped with the initial colour scheme for the roulottes' interiors and Avril took it from there. 'I was aiming for the sort of look that says get in touch with your inner Audrey Hepburn – but with a whimsical twist.'
The eclectic furnishings were collected on Avril and Alan's travels in the UK as well as in France, India and the Far East. They've also come across gems in antique shops, auctions and car boot sales. A recent weekend in the Lake District saw them return home with two large antique pillars stuffed into their car's boot.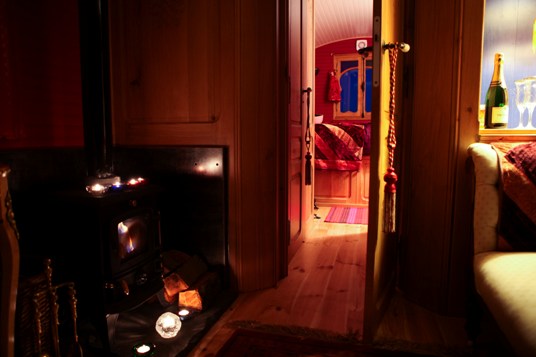 Avril describes the Retreat as a feast for the senses: 'You can listen to the birds, the waterfall and stream nearby, delight in the early morning sunrise through to the beautiful sunset. Sit around the campfire, relish the outdoor cooking, and gaze at the stars from the comfort of your luxurious bed! ' Sure sounds like a honeymoon to me.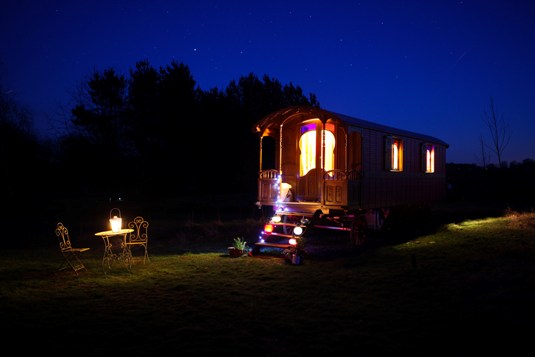 To book and for further details about Roulotte Retreat visit roulotteretreat.com. Prices start at £90 a night.