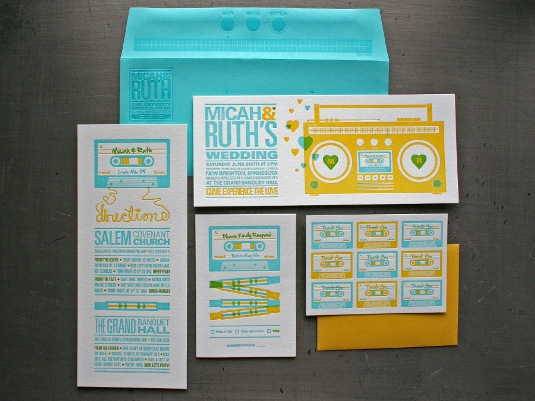 This great mixtape design is by Minneapolis letterpress printers Studio on Fire who seem to approach their work with a degree of wit not always in evidence when it comes to weddings.
Hello Lucky, run by sisters Eunice and Sabrina Moyle, is well established in the wedding invite field with bases in London and San Francisco. Clients include Anthropologie, Kate's Paperie and Liberty of London.
These simple designs are part of a range of attractive, contemporary wedding stationery by Glasgow based Lovat Press.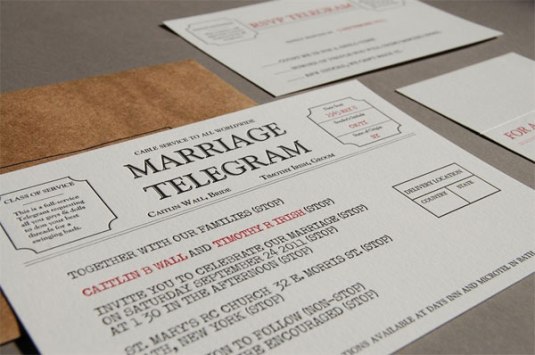 This elegant invite is by Pistachio Press, run by Rachael Hetzel in Rochester New York .
'Stationery connoisseur' Mara Murphy and and illustrator Anna Branning set up Dutch Door Press in San Francisco's Haight-Ashbury district. Their bright, folksy wedding invites make a cheerful alternative to the extra elegant look of much wedding stationary.
One of the best sources for stationery we've found is Invitation Crush which offers a fantastic selection of stylish stationery including work by Pounding Mill Press from Oakland, California…
…Lucky Luxe from Mississippi…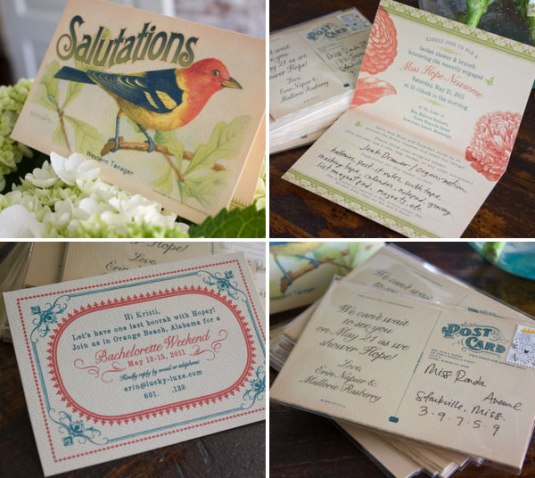 …and lots of witty ideas like this exercise book…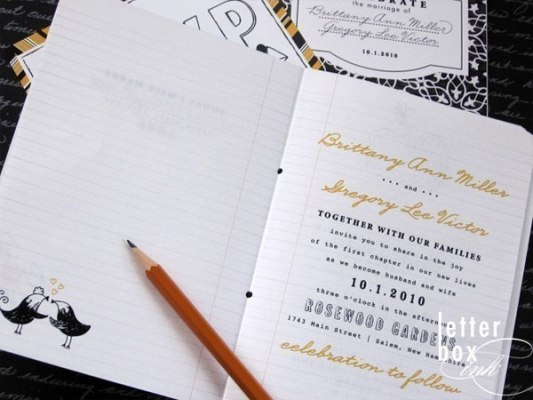 and library card by Letter Box Ink in Chicago.