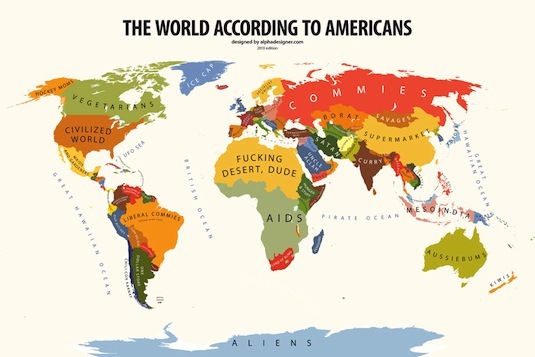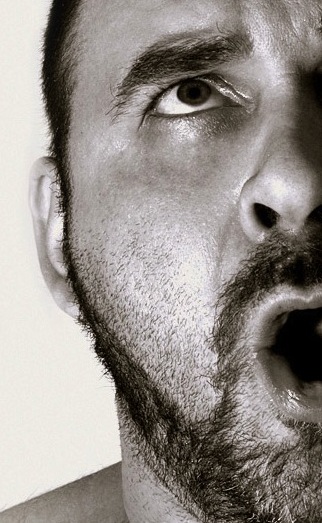 Americans often get picked on when it comes to being accused of stereotyping. Yanko Svetkov's maps don't single out the United States; he even-handedly features the stereotypes held by Europeans as well.
Relevant and topical for our Scottish readers is the Crystal Ball of Europe 2022 below which splits the UK into Kilt Republic and Passive Aggressive Kingdom.
Bulgarian-born, Yanko Tsvetkov currently lives in Spain but has also lived in Germany and London.
He explains: ' I am known as alphadesigner, a pseudonym that usually makes people think what I do is really important. That's why I chose it.'
The map posters can be bought from his shop 'Consumerism Galore'.  The smallest sized poster starts at just over $11.
Funny but not ideal for your child's geography homework.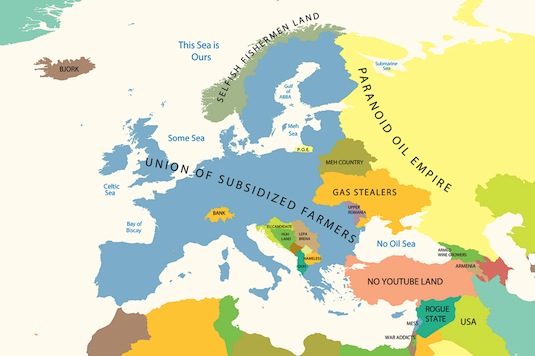 Above, Europe according to the British.