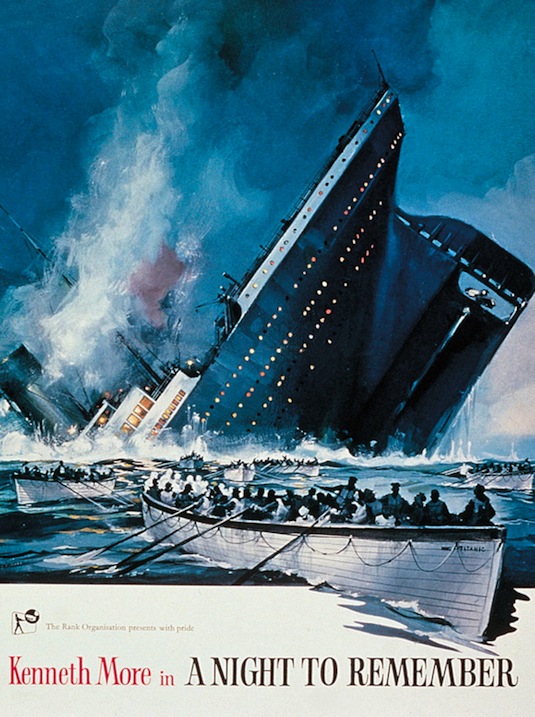 The Glasgow Film Festival, with its usual, colourful mix of film, events and talks, kicks off today and runs until 26 February in venues across the city – including a tall ship and a swimming pool! A highlight of this year's festival is a special screening of Roy Ward Baker's 1958 epic A Night to Remember at The Glasgow Film Theatre on 19 February. Generally regarded as the best, and certainly the most accurate, version of the Titanic  tale, the newly restored film is being shown 100 years after the great ship sank on her maiden voyage. Veteran Scots actor John Cairney starred in the film and will be at the GFT to answer questions from the audience.
Mr Cairney remembers, 'I'll never forget filming – I was thrown in the deep end of Ruislip Lido in London in November, boots and all, and it certainly felt like the north Atlantic to me. Nobody even asked if I could swim!' Luckily he seems to have lived to tell the tale and will do so no doubt on Sunday at the GFT.
Also showing is a retrospective of the work of legendary dancer Gene Kelly as well major new films from around the world including Red Dog and Bel Ami. You can also check out Shirley Henderson introducing post modern western Meek's Cutoff, Antony Lapaglia talking about the East Timor-based Balibo and Ken Loach discussing his latest film, Route Irish. Brian Cox and Irvine Welsh are among the host of other big names making appearances at the Festival.