For Lowry, the industrial landscape inspired his matchstick men. For Hockney it was the swimming pools of California and for Banksy, gritty urban backdrops. For Scottish artist Ann Oram a diverse series of places have been the spur for her work. For the time being, the place is Fife – not the East Neuk which is the usual choice for artists – but the picturesque Logie Estate in Crossford near Dunfermline.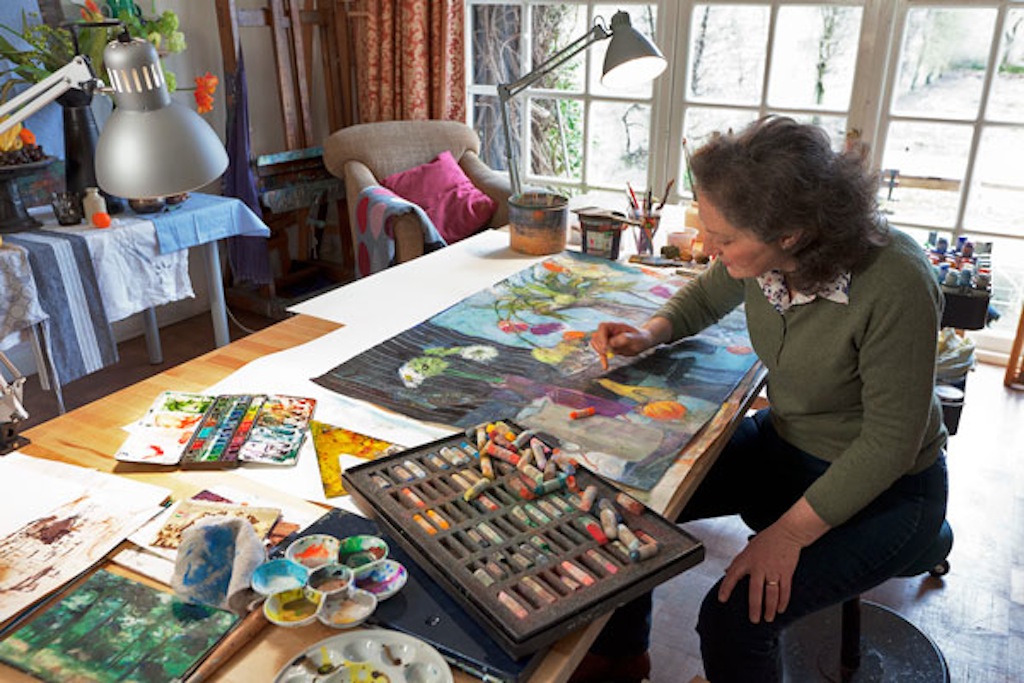 Before she moved to Fife, Ann, whose collectors include celebrities such as actor Richard Wilson and Irish acting dynasty, the Cusack family, lived in Vienna, southern Spain, Edinburgh and the highlands of Scotland and has travelled to many more locations to paint. Six years in the Fife village is the longest she has lived anywhere.
Living in one place hasn't stalled her creative output but then the travel hasn't stopped. Visits to Tuscany are planned to complete a series of paintings for a Scottish couple who love the Italian region and collect Scottish art.
Like many artists her buyers have changed over the years; from the commerical corporate clients of the 1990s – she was commissioned by RBS to complete two tapestries for the Lord Younger building – to today where most of her paintings are bought by private collections. Prices range from £800 to £18,000.
Ann exhibits regularly in London and her work can be seen in galleries throughout the UK. The Brian Sinfield Gallery in Oxfordshire is the venue for her next exhibition in October – a series of landscape and architecture paintings of Apulia and Basilicata in Southern Italy.
The flowers from the gardens at the Logie Estate are the subjects for many of her still life pictures. The house was built around 1820 and the two wings, one of which Ann rents from the owners, John and Sarah Hunt, were added in the 1920s – even the greenhouse is listed. It's not hard to see why Ann, like the Scottish Colourists, who influence her paintings, finds her present surroundings so inspiring.