Next week is Burns Night, when the life and works of Scotland's greatest poet Robert Burns will be celebrated around the world with formal gatherings, casual get togethers and perhaps the odd solitary armchair reading, glass of whisky in hand. To mark the occasion, we're delighted to have copies of a brilliant downloadable Burns Night Companion to giveaway to three lucky readers. Worth £6.50 ($9.95), this fun and stylish guide has been created by the 'paper printables' company Happythought and features invitations, a poem and song booklet, bottle kilt, order of events, recipes and drinks suggestions and notes on music and traditions. There are also stag table ornaments, napkin rings, photo props and a haggis garland – everything you need to get an authentic Burns Night party started.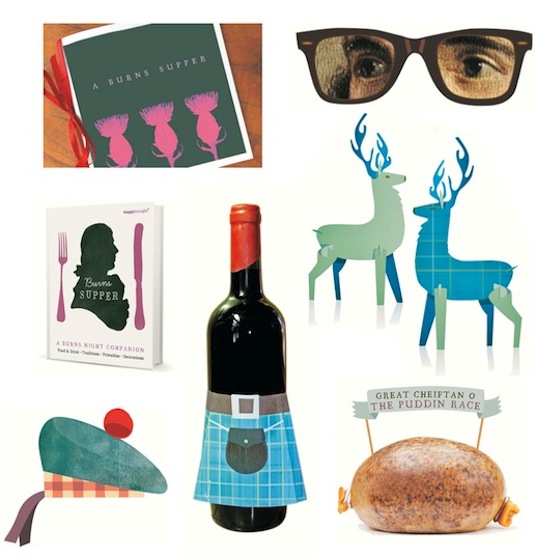 Each item in the kit comes with instructions and, once you've printed them out, should be easy to put together although this is perhaps best tackled before you start on the whisky. Happythought are actually based in Chile but have impeccable Scottish credentials which explains why they have got this Burns Night guide so right!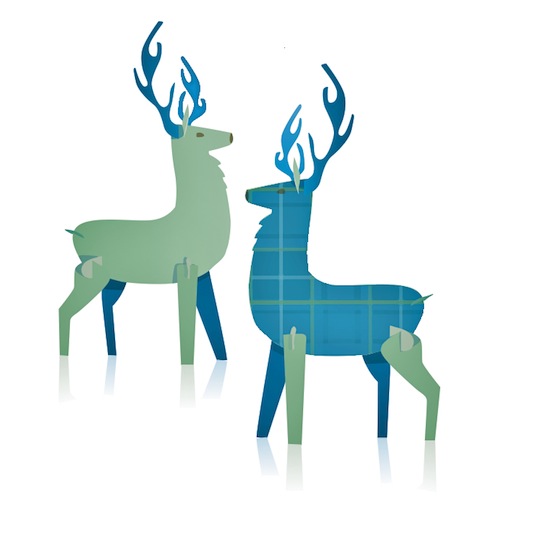 All you have to do to have a chance of winning the Burns Night Companion is leave a comment about Avocado Sweet on the Happythought Facebook page or 'like' Happythought  by the end of Monday 23 January. Good luck!