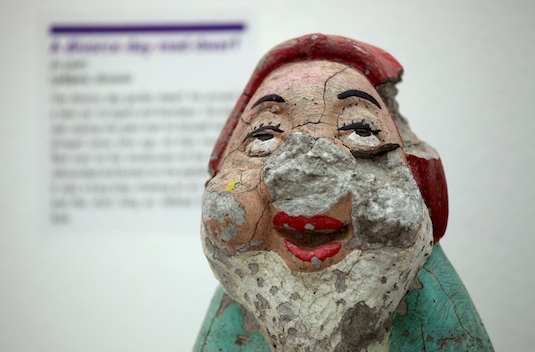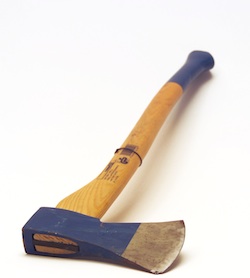 The Museum of Broken Relationships is in London from 15 August until 4 September 2011 at the Tristan Bates Theatre and other venues around Covent Garden.
Remnants of heartbreak are exhibited alongside captions explaining their significance. Try resisting the urge to identify the item you might submit for curation even if you are happy…ish.
It could be viewed as part of the relentless drive to find a positive in negative situations but the concept was dreamt up eight years ago in Croatia when film producer Olinka Vistica and designer and artist Drazen Grubisic split up after four years. They refused to treat their broken relationship 'like an illness' and instead set about celebrating their time together.
Many of the objects were used in anger; the poor gnome that was cracked after being hurled at a windscreen, the axe that was used to chop up a girlfriend's furniture. Some were presents like the woman who was presented with a candy G-string: 'After four years, he turned out to be as cheap and shabby as his presents' or the man who was deliberately bought underpants that were several sizes too small.
Some exhibits are more unexpected. One is a prosthetic foot given by a man who lost his own during the Croatian war. He fell in love with the social worker who helped him obtain certain things he needed but comments, 'the prosthesis endured longer than our love. It was made of sturdier material!'
Some of the exhibits unveil heartbreaking stories. A pair of figurines represent the two children a woman took with her as she fled a violent husband, while a Serbian woman has chipped in with a pair of large sculpted breasts. Her husband used to make her wear them during sex as a way to get him turned on as their relationship reached crisis point. A flashing dog collar belonged to a couple who parted after 13 years. He let her keep the dog as he thought she'd need the company but she later killed herself in a hotel room.