Beyond the wonky candle stuck into an empty bottle of Mateus Rose, there's a lot you can do with glass. Bottlehood, based in Colorado, recycles glass from its neighbourhood to produce eco friendly tumblers, vases, necklaces, platters and bowls, making the most of the colours, shapes and labels to create items which are really quite beautiful. The tumblers come in sets of 4 with prices starting at $20 per set.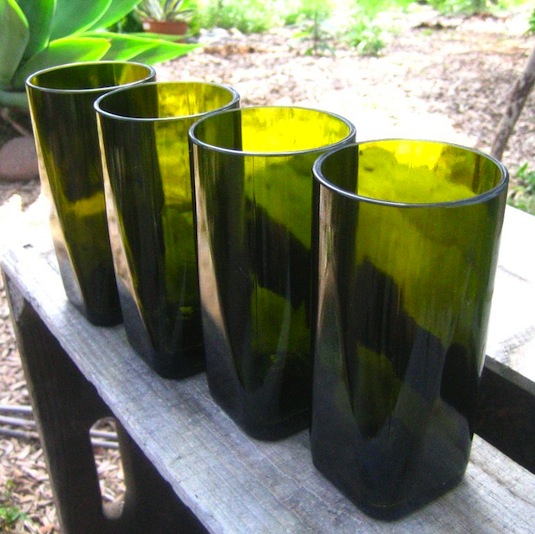 The company was inspired by a 'passion to create jobs, stimulate the local community and help the environment'.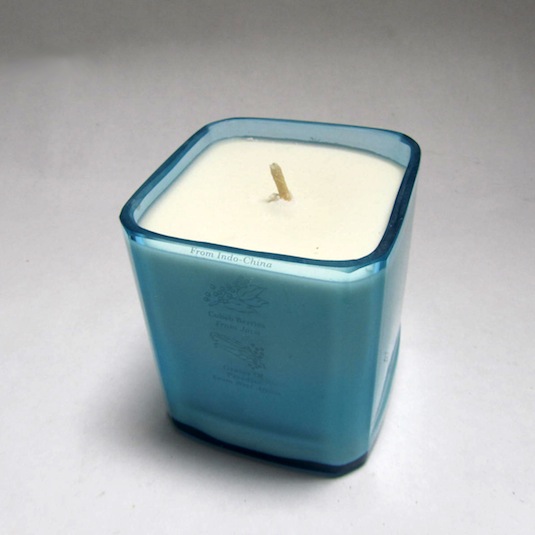 The candles are made of soy wax and come in either citrus or rosemary/lavender scents. The Bombay Sapphire one is $30, the large wine bottle one is $40.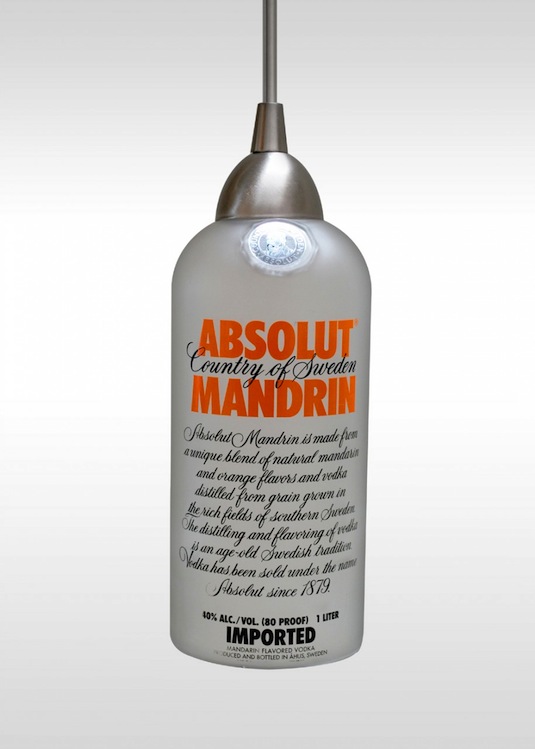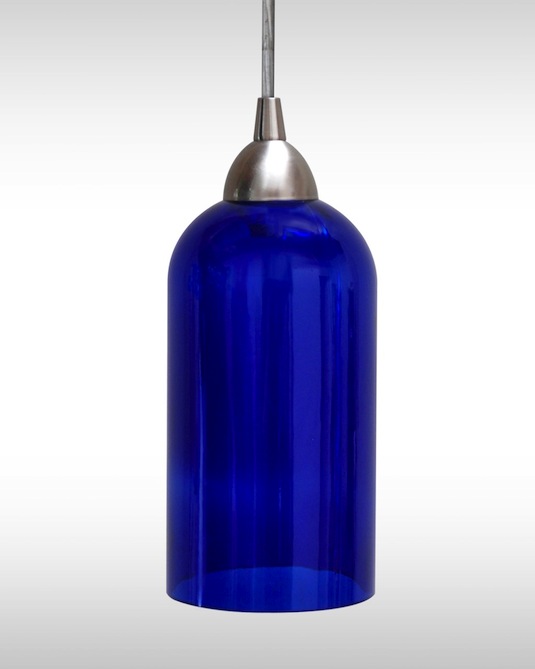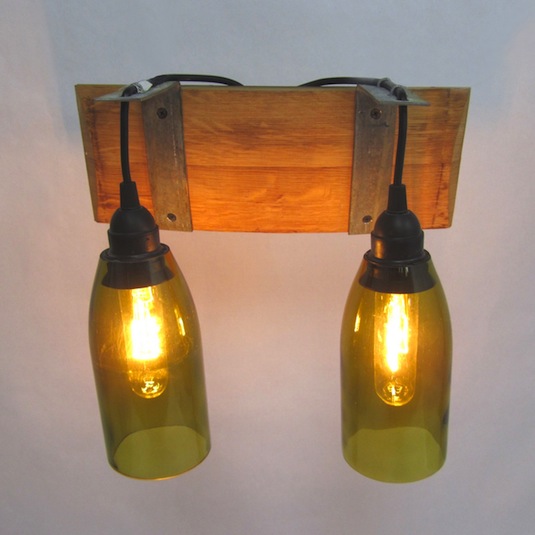 The lights are $90 each. The Johnny Walker Blue Label vase below is $36.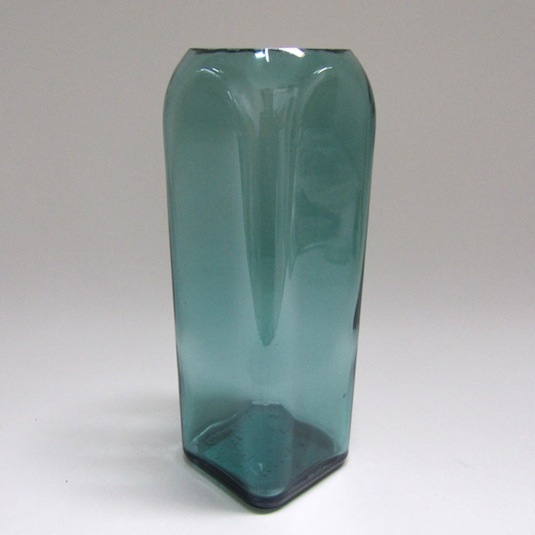 The range includes pendants (below) and earrings in a huge selection of colours and textures which mostly cost less than $20. An unusual way to commemorate a crazy night out perhaps or, alternatively, a useful token to warn off your wilder excesses.