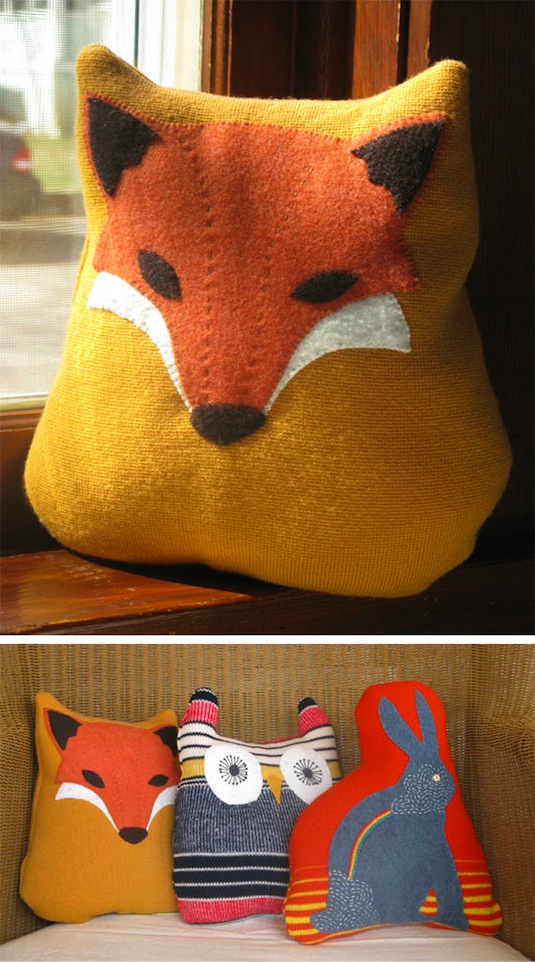 These brilliant 'critters', like the cushions below, are made from recycled ski sweaters. Check them out along with lots of other clever ideas on By Elke, one of the most charming crafting blogs around.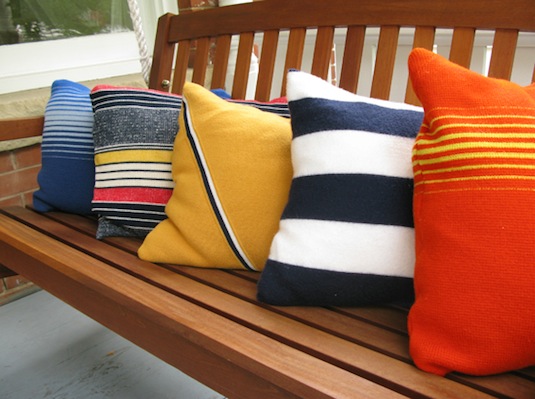 Elke Bergeron, who is based in Colorado, makes amazing things from wool and fabric and is also a talented textile designer.
The cashmere animals below are just asking to be hugged close…
By Elke is full of such items which show real artistic talent as well as crafting skill. There are also tutorials so that you can have a go at creating some of the projects yourself.