In our second local shopping competition, there's a juicy £10 voucher to be won for newly opened Maker in Inverkeithing. The shop is a community project which will be exhibiting and retailing unique and original and visual art and contemporary craft from Fife and beyond.
Artist Jane Francis, below, says, 'The workshop at Maker will be a buzzing creative space where people can participate in a broad spectrum of arts-based activities and projects. We will be running workshops, classes and events and artists, makers and performers are invited to book the workshop space for their own classes, exhibitions and events. We are an artist-run social enterprise whose mission is to support arts-based, educational, cultural and heritage activities which foster creativity as a way of thinking and living, as individuals, and as communities.'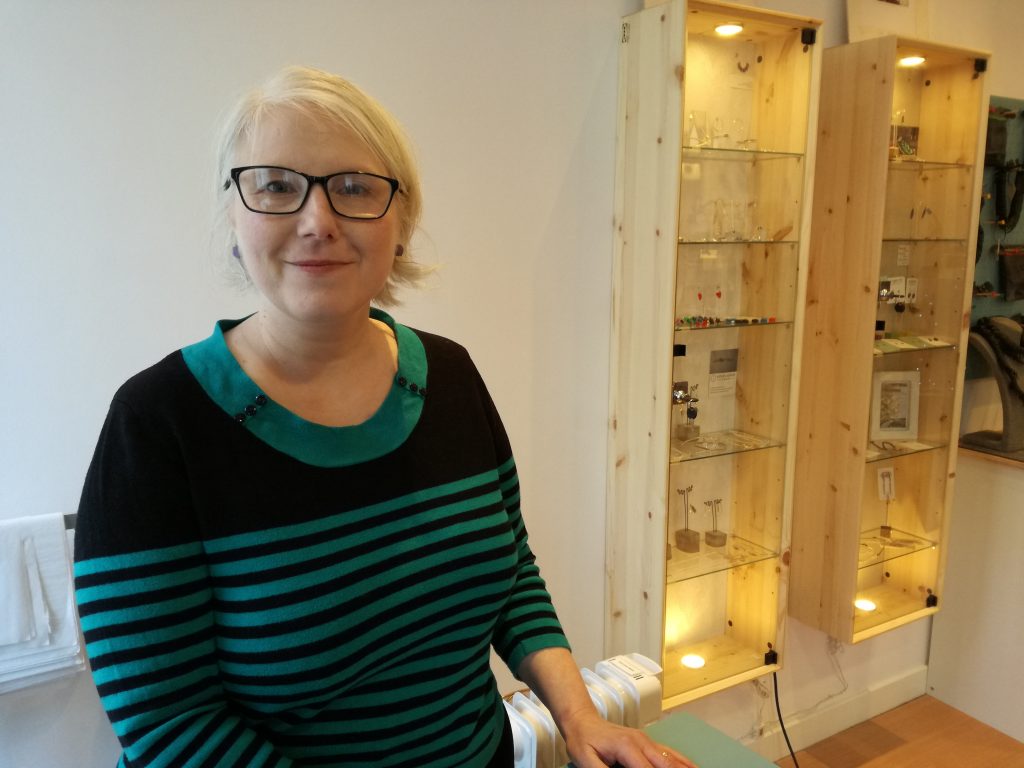 On the day Avocado Sweet visited Maker, which is conveniently located on Inverkeithing's High St, the place was not only bright and well stocked, but packed with children taking part in a workshop run by furniture makers Rustic Simplicity.
All you have to do to win the voucher is pop into the shop any time before 3 December and spot the jar of sweets hiding amongst the art and craft. Send an email to avocadosweetcomp@gmail.com telling us where you saw the jar or attaching a snap. The winner will be announced on 5 December.
Good luck and happy local shopping!
(please note that Maker is closed on Sundays and Mondays)