Andrew Gerald Redman, who lives in Aberdour, is unveiling a cheering, pop art style exhibition at Dunfermline's FSC this week. Having moved house once a year for the last twenty years, it seems Redman's nomadic lifestyle has been the inspiration for the work: '
Packing and unpacking boxes seems to have become quite a thing,'  says Andrew. 
As befits a serial mover, Andrew trained at several art colleges including 
Chesterfield College of Art, Edinburgh College of Art, Duncan of Jordanstone College of Art, Dundee and Birmingham Institute of Art and Design.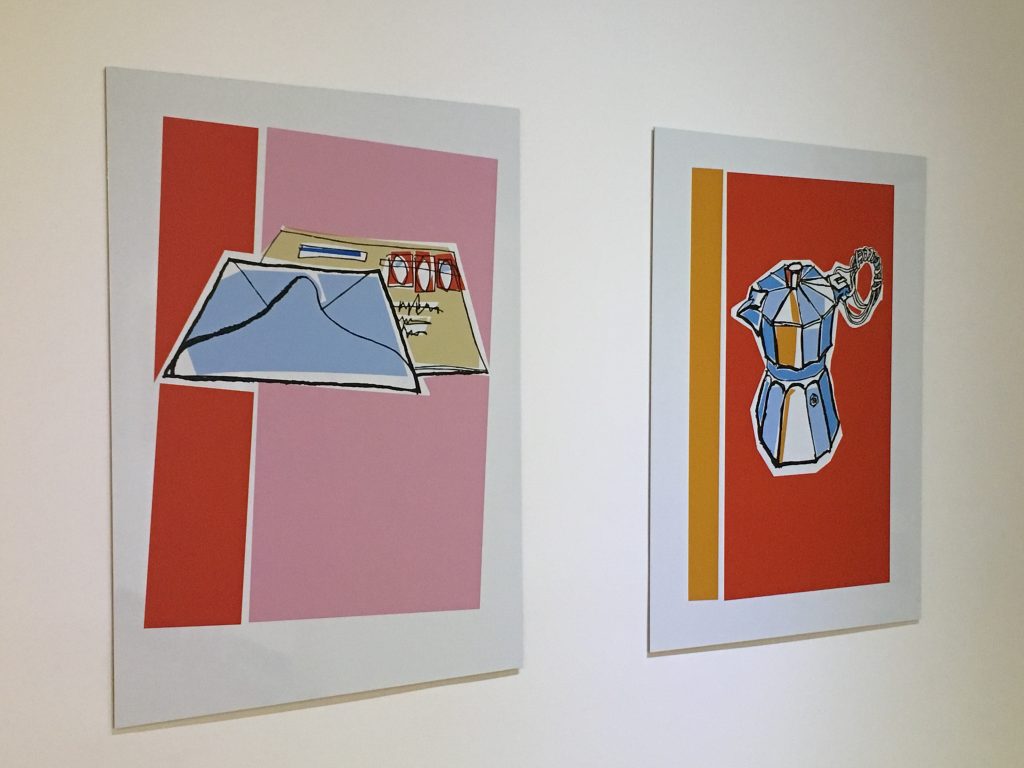 Redman has come to believe there are always a few random things he can not do without whenever he moves and he has now created an exhibition of bright, aluminium prints to celebrate their importance: '
I drew each object at least ten times, the lines became simpler and more dynamic. I selected 36 drawings from a few hundred and threw away the rest…
Now it's time to make each of these miniature illustrations really big and print them. Each 75x100cm print is signed on the back and has a registration number for the edition. They are printed on powder coated aluminium composite panels with ultra violet cured inks. There is only one copy of each print and they are all the same price.'
The exhibition runs from Friday 7th to Sunday 30th of July. Entry is free.